Road Safety Markings Association (RSMA) chief executive Stu McInroy congratulates the highways sector and his members for doing their bit – with particular thanks to an amazing sales director who made sure no jobs were lost at her company.
I am immensely proud of all of our members, who over the past nine months have risen to the biggest challenge our country has faced in generations. January, which now seems a long, long time ago, saw our members, and the RSMA itself, planning for the months ahead and looking forward to a prosperous year.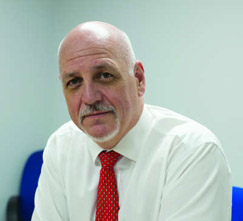 Then March arrived and on the 23rd I, like many others, locked the door of the office and headed into what, with the benefit of hindsight, was to become lockdown 1; furlough for some and, unfortunately, job losses for others.
The RSMA continued to operate without interruption using a blend of furlough and working from home, but we noticed our members being affected in three different ways. A third of businesses continued, a third of businesses completed the work they had on and a third of businesses had no option but to stop work immediately.
The best laid plans were moved to one side and across the road marking sector pencils met paper and new plans were drawn up. The time had come, as the US Marine Corps knows well, to 'improvise, adapt and overcome'.
Our contractor, manufacturing and supplier members demonstrated great resilience and a determination to get on with the job when able to do so.
Their opportunity came when elements of the highways industry were designated 'key workers'. The employees of member companies across the country donned their hi-viz and headed off into the night to an environment made safe by employers, to keep the network open and to keep the network safe.
The pandemic allowed clients to take advantage of the lowest number of cars on the roads in decades and work was brought forward.
For its part, the RSMA did everything it could to ensure members got the support they needed in order to be able to continue or re-start operations; monitoring Government advice, distilling it into concise guidance and ensuring members knew about and were able to access the answers to their questions.
With the exception of having to delay the Specialist Applied Skills Programme (SAP) by a few months until June, suitable solutions have been found to all of the challenges faced by our training department and were are pleased to have been able to provide near 100% training and assessment output. Some elements have been slightly delayed to ensure quality on-site training, while others have seen modules move online.
Across the industry positive stories have been pouring through, on social and national media channels. Road marking companies have been made highly visible due to their fantastic 'Thank You NHS' supportive markings and rainbows up and down the country, as well as involvement in community projects. The industry also banded together to donate significant amounts of PPE to the NHS in a critical time of need.
Of the many dozens of inspiring stories that I have heard this year, one in particular stands out. An employee of a manufacturing member was not content to just keep things 'ticking over' in tough times and did everything she could to ensure the business kept moving forward by developing materials to ensure that when the opportunity presented itself the business was ready to take advantage and launch. The story is told below by Star Uretech's managing director, Mark Almond.
The work of those in the highways industry has been commended in the past, but this year more than any other, it deserves the highest recognition possible. The sector proves time and again that it has the resilience and determination to move forward and is a vital part of ensuring safe travel for everyone in the UK.
Our industry has shown how working together, continuing in the face of adversity and supporting each other works.
I would like to thank all our members and their employees for their unwavering work ethic, for supporting the wider communities in which they operate and for continuing to move forward to make the industry the best that it has ever been.
As I said at the start, I am immensely proud of our members; as a country we have many challenges still to face and overcome, but I know that our small little corner of the highways industry will have done, and continues to do its bit.
Star Uretech's managing director, Mark Almond tells how the firm's sales and technology director, Kirstie Rawlinson, kept business moving throughout the pandemic.
We had been working closely with a new large customer for over a year to launch our new high friction surfacing technology. We were at the stage where it was about to be trialled with the BBA to certify our customer as approved installers. In March, at the start of the pandemic, it looked like this would no longer be possible. By April our business had shrunk by 75% and it was with great relief that highway workers were confirmed as having key worker status.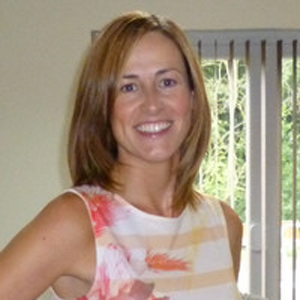 With the majority of staff furloughed our very hands on sales and technology director, Kirstie Rawlinson (pictured), didn't want to waste all the hard work that had been completed in the previous year and wanted to push ahead in launching our product.
For five months Kirstie worked closely with our customer, juggled the product development, sourced raw materials in limited supply, wrote the BBA method statements, completed on-site trials and covered both reception and order processing duties.
I am still in awe at how hard Kirstie worked and how mentally strong she is to deal with the work stress of surviving a massive downturn in sales and launching a new product. All of this was achieved while dealing with the personal challenge of home schooling her young son.
Like in many businesses, there was the sad possibility of making staff redundancies, but Kirstie's efforts have contributed to our business being able to bring all of our staff back from furlough with no casualties and we cannot thank her enough.