A large delegation from Highways England will join other public sector representatives from across the British Isles and international experts in the field of winter maintenance at Cold Comfort 2018 next month.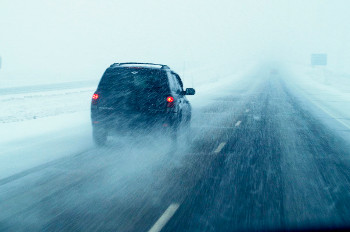 The 27th Annual Winter Maintenance Conference and Exhibition takes place on 16 and 17 May at the Ricoh Arena, Coventry.
The main focus for this year's programme will be an update on the new winter service guidance and some of the key areas of change.
Delegates and exhibitors are also invited to attend the Cold Comfort Curry Night on Wednesday 16th May. Click here for further details.
Key presentations include:
Delivering effective and efficient winter service; Chris Cranston, National Winter Service Research Group and Devon County Council
Understanding road surface residual salt - from highways to cycle lanes; Goran Blomqvist, The Swedish National Road and Transport Research Institute

Managing winter on the rail network: a fresh perspective; Brian Haddock, Network Rail

Implementing service changes following the introduction of Well-managed Highway Infrastructure - A Code of Practice; Richard Stacey, Hertfordshire County Council
The conference will also feature presentations from Atkins, Highways England, the Salt Association, Somerset County Council, Suffolk Highways and more.
Download the brochure. To register click here.
Who is attending?
Alongside a large delegation from Highways England, public sector attendees include Barnet LBC, Calderdale MBC, Cambridgeshire CC, Dept for Infrastructure (NI), Derby City Council, Gloucestershire CC, Hertfordshire Council, LB Waltham Forest, Lancashire CC, Leicestershire CC, Enfield LBC, Manchester City Council, Met Office, Milton Keynes Council, Neath Port Talbot CBC, Norfolk CC, North Yorkshire CC, Oxfordshire CC, Slough Council, Tameside MBC, Transport Infrastructure Ireland and many more.