Kier Group has announced losses of £245m following what its chief executive conceded was a 'difficult' year.
The results for the 12 months to June compare to a £106m profit the previous year, with revenue remaining at £4.5bn.
Chief executive Andrew Davies said: 'Kier experienced a difficult year, resulting in a disappointing financial performance.
'However, we are building firm foundations for the future.'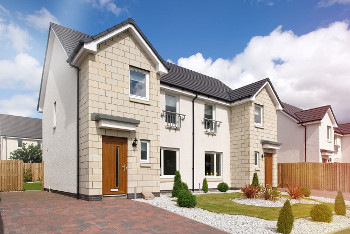 Mr Davies added that the new management team was taking 'decisive action' with a focus on infrastructure, regional construction, utilities and road maintenance.
Kier expects to have shed 1,200 jobs by the end of next year and reach annual cost savings of £55m from 2021.
Its highways division, which holds contracts with councils in Shropshire, Suffolk, Surrey and Northamptonshire, won extensions with Highways England as part of a move from maintenance to lower-margin capital projects.
Mr Davies said the sale of its residential building arm, Kier Living (pictured), was 'progressing well' and any deal would include its joint ventures with local authorities.
Kier expects to complete the closure of its environmental services business next year, with its contract with Cheshire West and Chester Council the latest to come to an end.
Its regional building business brought some good news for the group, winning new projects worth about £1.9bn.
This article first appeared on themj.co.uk.