The Local Council Roads Innovation Group (LCRIG) has signed up Cadent, the UK's largest gas distribution network, to its membership.
The first utility company to join the organisation, Cadent manages a network of more than 80,000 miles of gas mains, most of them under the road network, which transports gas to 11 million customers.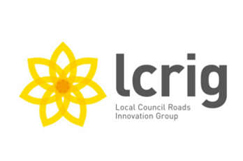 It also operates four of the UK's eight gas distribution networks – North West, West Midlands, East and North London.
Steve Fraser, chief executive of Cadent, said: 'It's great that we can bring our experience and expertise to LCRIG. It's great too that we join a community that's clearly keen to reap the many benefits of collaboration, through us finding innovative, cost-efficient ways to keep our highways in excellent condition as well as the essential utilities that run beneath them.'
Will Britain, president of LCRIG, added: 'We are absolutely delighted that Cadent have come on board as our first utility member and hope they will be the first of many.
'Our sector must work closely with utilities to ensure that there is the least possible disruption to customers when digging up roads. There needs to be more of a focus on the sharing of innovative technologies and solutions across both industries. We welcome Cadent into the LCRIG family and look forward to working with them in a collaborative way.'