A major phase of the £200m project to upgrade a section of the M6 between Warrington and Wigan to an all lane running (ALR) smart motorway will be completed this month.
The roll-out of ALR scheme was paused by the Government in January to allow five years' worth of safety and economic data to be collected but schemes like this M6 project, which were more than half finished were allowed to continue.
National Highways said completion of work to install a concrete central barrier between junction 21a and junction 23 will see a change of traffic management – allowing works to convert the hard shoulder to begin along both carriageways.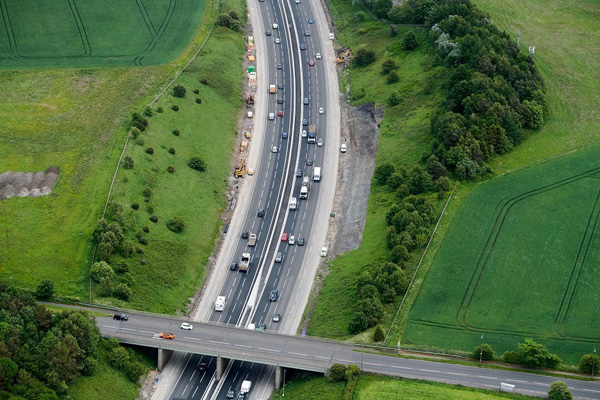 Hard shoulder conversion and creation of emergency areas between junctions 23 & 26
Conversion of the hard shoulders on the other part of the scheme, between junctions 23 and 26, is already underway after the completion of the concrete barrier in February.
The completion of all work in the central reservation – which has included fitting miles of new drainage pipes as well as the concrete barrier - will allow the same traffic management arrangements to run between junctions 21a and 26, with the hard shoulder closed in both directions.
National Highways project manager Dave Cooke said: 'Completing the central reservation barrier along the full 10 miles of the project is a milestone for us and we're now totally focused on converting the hard shoulder to deliver the much-needed capacity the project will deliver once the upgraded motorway fully opens to drivers next spring.'
Work between junction 23 and junction 26 over the last couple of months has included preparing new areas for signs and gantries and digging under the motorway to connect services which help run the extra smart motorway technology– including some of the 92 electronic signs and 40 CCTV cameras needed.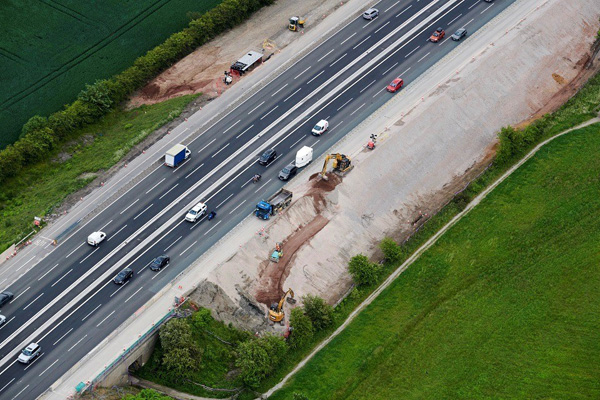 The M6 scheme is one of two schemes that were due to have stopped vehicle detection fitted by this September, which National Highways has said represents an accelerated timetable, but the scheme is now due to finish next spring.
National Highways said the scheme will have 10 emergency areas fitted across two carriageways and 20 miles, which is well short of its current standard of one every three-quarters of a mile or a maximum of a mile apart. However, the scheme was designed before the standard was implemented.