Councils in England could have the power to enforce moving traffic violations from February next year, a senior Department for Transport (DfT) official has announced.
Sally Gibbons, head of traffic signs and street design policy at the DfT, told the ADEPT traffic managers conference this week that once the powers are available in principle it will be up to local authorities to make applications to the Government to take them on.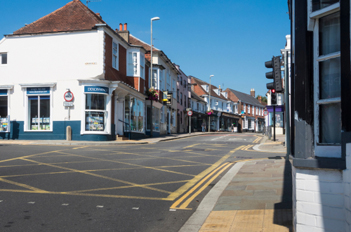 If the powers are available from February next year, Ms Gibbons said she expected the first wave of authorities to be designated a few months after that.
Although this timetable is somewhat later than expected it might finally close the chapter on the implementation in full of Part 6 of the Traffic Management Act 2004.
Over the last couple of years, there has been real momentum behind the sensitive change, which could see councils across England take in a total of millions a year from fines for offences such as making banned turns, exceeding weight limits and unreasonably stopping in yellow box junctions.
Demand among local authorities is likely to be extremely high. The transfer of civil enforcement powers for moving traffic violations away from the police has been a longstanding desire of councils in England.
London authorities already have the powers under separate legislation, and councils in Wales have been able to apply to the Welsh Government for the powers for several years.
Following commitments in the Government's latest Gear Change document on boosting walking and cycling and its national bus strategy Bus Back Better, the DfT has been working behind the scenes to enable the designations to councils.
Ms Gibbons said: 'We are ready to make the powers available in February next year. Like a lot of things, it's been more complicated that you realise at first. We have worked very hard to get through all the changes that are needed.'
In 2019, the Local Government Association (LGA) conducted a survey on the issue and found the most popular applications for the powers would be enforcing:
Box junction enforcement ( 68% said this was one of the most important issues for their area)
Goods vehicles exceeding the maximum gross weight indicated on the goods vehicle symbol prohibited 54%
No right/left turn for vehicular traffic 53%
Entry to and waiting in a pedestrian zone restricted 39%
Route for use by buses, pedal cycles and taxis only 36%