With the highways and engineering sector continuing to struggle to recruit and retain people with the skills it needs, those young people it has succeeded in attracting into the sector offer a valuable insight into what it what it is doing right – and wrong.
The participants in a recent Highways round table, in partnership with Tarmac, came from both the private and public sectors and included current and former apprentices, including some who were subsequently funded through civil engineering degrees.
They included Liam Owen, who joined Tarmac as a management apprentice in 2014 and won the Highways Awards Apprentice of the Year award in 2016.
Also taking part in the discussion was Graeme Boylen, Tarmac's HR director (pictured below), who agreed to be quoted directly to emphasise his and his organisation's commitment to the issue.
The debate took place under the Chatham House rule, to encourage an open debate. What emerged was a strong feeling that the sector needs to focus on the human element in what it does both for its workforce and for society as a whole.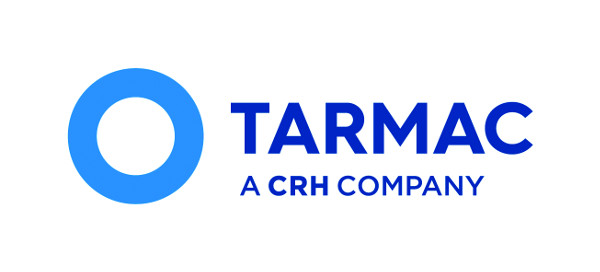 Tarmac is taking on more than 100 apprentices and more than 30 graduates in 2018 and expects to do the same 2019. Roles on offer across the UK range from HR commercial and general management through to mechanical and electrical apprenticeships.
Although a number of the young people at the event have been taken on by a local authority as graduate trainees, there was a feeling that their generalist civil engineering courses are not relevant to the highways sector.
One participant said: 'We didn't have any units focused towards highways at all. It was mainly civils so we did quite a bit of structures and other design works. There were elements we could pick out such as materials, which we covered quite a lot. None towards highways.'
Is there then a need for a course that focuses on highways? 'Not necessarily highways. It could be transport; it could be ITS, it could be street lighting…'
Asked whether a specialist highways and transport academy would work, one participant said: 'It sounds like a wonderful idea but where would you put it? If you regionalise it, do you lose the impact of the economies of scale?'
One participant who had been put through a degree course agreed that the combination of work and learning had been good.
However, another attendee pointed out that: 'Doing a degree is so expensive and excludes a lot of people. When I first came into the sector, most of the really senior people – the people who mentored me, if you like – had been apprentices. We need to go back to that.'
Another said: 'I don't believe everyone needs a qualification. Mentoring can the best option.'
It was widely agreed that a diverse and representative workforce is essential where taxpayers' money is being spent.
With regard to the issues around the Apprenticeship Levy, which Highways has raised in recent months, one participant said: 'If you throw money at industry in order to make them run their business in a certain way, you are going to fail.
'We need more of a societal change. Why do we place so much more value on knowledge that has been gained at a university than knowledge that's been gained at a vocational college?'
Many of the young people who took part in the event have themselves taken part in efforts to attract others into the sector.
Asked what they would could be done to help them develop, one young person said: 'I think more training opportunities. Being able to go into schools and universities and talk about my experience and try to get more people into the sector.
'From my experience, people know from a young age what they want to do so you can't really target them when they are older. It's about getting them when they are choosing what options they want to do in year nine – 13-14-year-olds.'
They added: 'I've been to careers fairs. People are confused about what we do.'
Another said: 'We had an interesting experience where we were asked to go to a college to give a talk. They obviously didn't understand what we did, because we were put in front of a class of bricklayers.'
As for helping people progress within the sector, Tarmac is one of a number of companies that run a mentoring scheme – and not just for people at the lower ends of the career ladder.
One participant who has experienced mentoring said: 'Mentoring has been a big help. I think that having that as you progress through your career, not just while you're on a graduate programme, is important.'
Another commented 'You need to give the opportunity to people as they come through to take on more responsibility. We're really keen to give early accountability to people with talent who are on the way up through the organisation.
'We are trying to grow a culture that says: "It's not hierarchy that wins, it's best ideas". We really want an inclusive leadership. An inclusive leadership means everyone who's got a valid voice will be listened to.'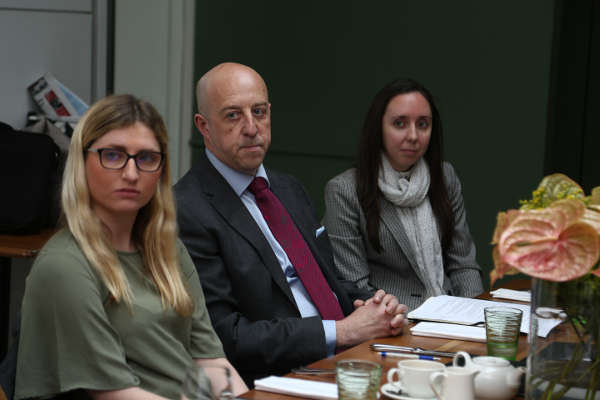 Contemplating progress: Attendees at the round table
One participant said: 'I've noticed senior members seem to be more interested in what we have to say and what we want to do.'
The question was asked whether the industry is doing enough to promote itself in the media. One participant said: 'One thing we can do, as an industry, is talk about the end product more – talk about how proud we are about what's being created. Rather than saying these are the skills you need, sometimes it's about asking whether you want to get involved in making this happen.
'That's where people get the passion and the excitement from and that's where people connect with things. And I think making that connection is really important for the whole industry.'
It was agreed that what had encouraged participants into the sector could be highlighted to attract new entrants.
One, citing the example of speed cameras, said: 'Just about everything we do is intended to be for the public good.'
Another said: 'I want to change the world and I think transport can make the world better. I don't think I'm a transport engineer. I think I'm a human being.
'I love transport because it can make people's live better. Humans want transport. They want to move fast. If we give the public better transport it can make people happier and more efficient.'
Looking to the challenges and opportunities of the future, one participant said: 'The relationship with technology, especially for the younger generation is a massive opportunity for us to get involved with all the new tech that's out there.'
On the subject of what skills will be needed for the future, one said: 'We're probably recruiting people now to do jobs that we've no idea what they are. Therefore you have to think about the person, their values. How they will work with others is really important, and their mental agility and their willingness to change.'
Another participant said: 'A transport project meeting in 10 years' time will almost certainly have a human behaviourist sitting round the table.
'If support for [continuous and autonomous vehicles] continues, the human-machine interface is going to be the conundrum to solve and it will be fun to work with those people because their skill sets are different.'
Participants were asked where they thought they will be in five years' time.
One replied: 'In the private sector. There are opportunities to stay within the sector but you then start to move into management and at my age I want to carry on doing engineering.'
Overall, while highlighting the challenge, the round table balanced this with the types of engagement and dialogue mentioned above that represent possible solutions.
As one participant kindly put it: 'One of the answers is sessions like this.'
Participants at the Highways/Tarmac round table
Matt Williams, Suffolk CC
Matt Griss, Suffolk CC
James Prime, Suffolk CC
Xi Wang, Imperial College
Georgia Deveney, WSP
Sadia Mohamed, Transport for London
Jennie Martin, secretary general, ITS (UK)
Graeme Boylen, human resources director, Tarmac
Louise Aspinall, project engineer, Tarmac
Liam Owen, trainee supervisor, Tarmac
Adrian Tatum, chair