Highways England has begun procurement of a maintenance and response contract in the South of the country worth up to £190m over eight years.
The government-owned company is looking for a contractor to provide all routine and response maintenance, incident response, defect rectification and severe weather delivery on the strategic road network within Area 3, covering Hampshire, Surrey, Berkshire, Oxfordshire, Dorset, Wiltshire and part of Buckinghamshire.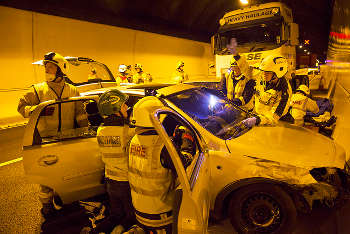 Additional duties will also include maintenance of roadside technology, the provision of traffic management for the contractor's maintenance and response activities (including traffic management) during incidents and where instructed by Highways England and the maintenance of depots.
A Highways England official confirmed that the new contract will be under its new Asset Delivery Model.
In July 2018 Highways England announced that it had given Kier Highways three-year extensions on its contracts for Area 3 and Area 9.
A year later, it said it had rolled out a new Progressive Asset Delivery (PAD) model in the two regions after more than a year's planning as a link between its old-style Asset Support contracts and Asset Delivery.
Highways England will be hosting a tender launch event on the morning of 11 September 2020 via Teams or Skype. Further details will be issued to confirm how the event will take place.
According to a prior information notice, the estimated date of publication of contract notice is 21 October 2020.
Image shows an exercise in the A3 Hindhead Tunnel.