Transport secretary Grant Shapps has given the formal green light to a plan to add a further three miles of dual carriageway to the A303 in Somerset.
The upgrade, between Sparkford and Ilchester, aims to tackle congestion on a single carriageway section of the strategic route.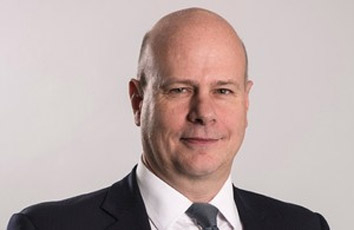 The announcement comes two months after Mr Shapps overruled the Planning Inspectorate to give the go-ahead for the project to dual the road between Amesbury and Berwick Down past Stonehenge, creating a highly controversial tunnel under the World Heritage Site.
Nick Harris (pictured), who has now taken over as acting chief executive of Highways England following the departure of Jim O'Sullivan, said: 'We welcome the Secretary of State's decision to upgrade the A303 between Sparkford and Ilchester. Along with the A303 Stonehenge tunnel project, it is part of the biggest investment in our road network for a generation.
'This scheme will support economic growth and facilitate a growth in jobs and housing by creating a free-flowing and reliable connection between the south east and south west.
'It will also tackle a long-standing bottleneck, reduce journey times to the south-west and improve traffic flows in that area at peak times and during peak seasons.'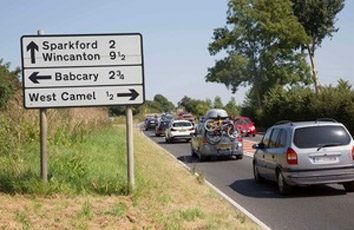 Highways England said that on an average day the road carries 23,500 vehicles, with numbers increasing significantly in the summer.
It said that having completed all the necessary surveys, it is now finalising the detailed design with contractors and currently anticipates starting on site in 2021.
The upgrade will include new and replacement slip roads, junctions and road bridges to replace existing junctions and direct access roads.
Highways England said it is also moving forward with the A358 Taunton to Southfields scheme – another dualling project.
All three schemes were part of the 2015-20 Road Investment Strategy, which pledged 'a total A303/A30/A358 corridor package of commitments worth £2 billion'. In fact none of the projects started construction during the first roads period.
Highways England said the A358 scheme has been allocated to Taylor Woodrow, 'which is progressing work on the preliminary design and initial survey work ahead of a public consultation'.
Cllr Geoff Brown, chair of shadow sub-national transport body Peninsula Transport, called the decision 'an important milestone in delivering much needed improvements to the A303/A358/A30 corridor'.
He added: 'There is still a way to go for the route as a whole and we will continue to work with the Department for Transport and Highways England to deliver end-to-end improvement along the corridor.'