A major resurfacing project in Norfolk has seen Tarmac deliver its largest supply of a specialist asphalt solution, specifically designed to maintain roads where the underlying concrete has deteriorated.
The lean concrete base along an eight-kilometre section of the A11 near Thetford had been identified as in 'urgent need of repair'.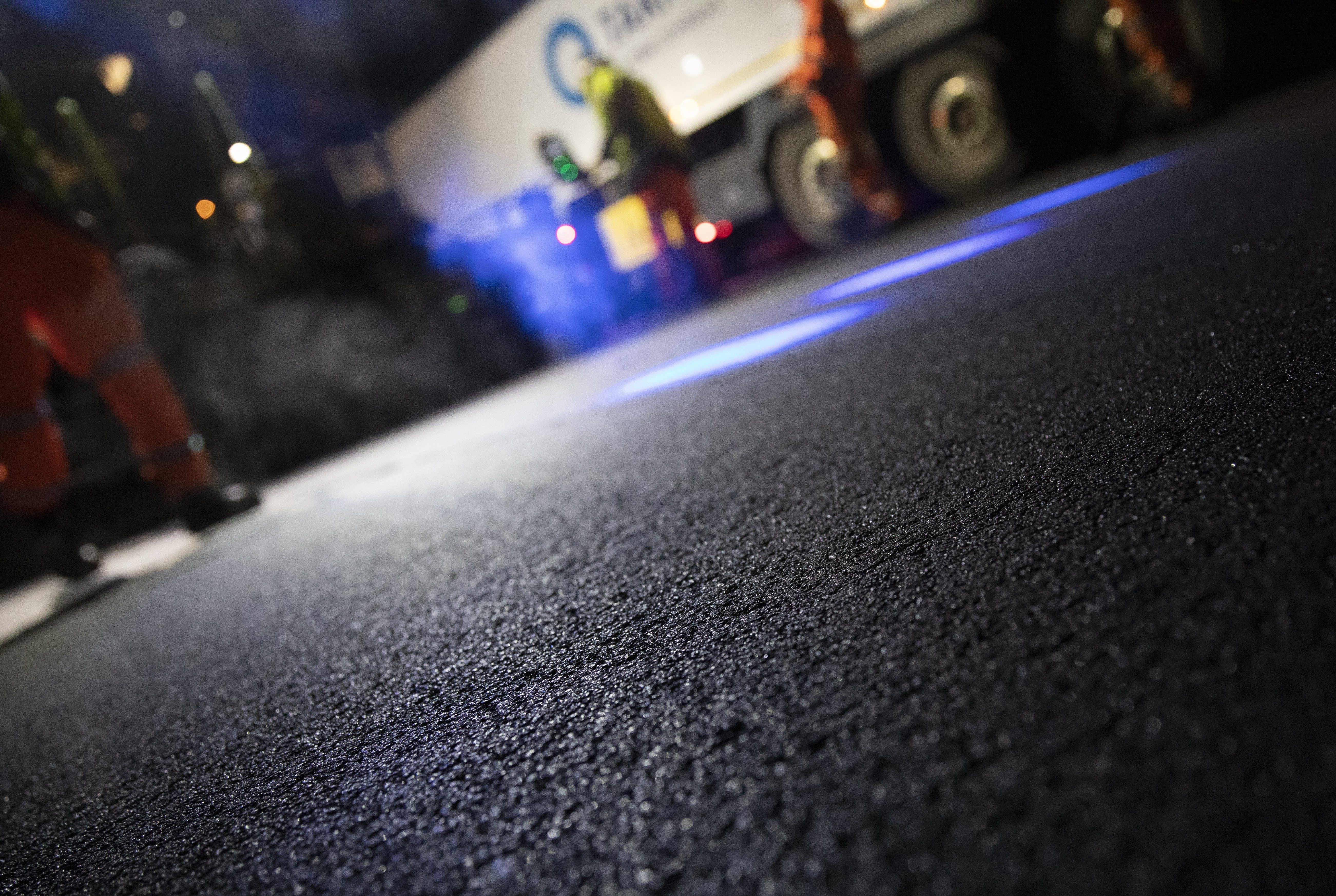 Working in partnership with Highways England and project consultants Atkins, Tarmac was tasked with identifying a long-lasting and sustainable surface that would cut lifecycle maintenance costs.
Following a whole-life cost analysis, Tarmac proposed the use of its fully recyclable ULTILAYER SAMI asphalt – 'a high-performance stress absorbing membrane interlayer, proven to provide long-term protection of the asphalt overlay'.
Designed to be laid directly onto concrete, the material is a finely-graded asphalt containing a polymer modified binder (PMB), which provides a durable buffer to accommodate movement and prevent cracks appearing in the asphalt layers above, Tarmac said.
This was overlaid with a PMB course and surface course material to further increase the crack resistance of the carriageway.
The solution helps avoid reflective cracking caused by thermal expansion in the underlying concrete and the effects of traffic loading, eventually leading to water ingress and failure.
In addition, the Tarmac project team has pledged to ensure that 100% of the old surface material will be recycled and is implementing a 'carbon calculator' to accurately identify where other emissions savings have been achieved.
The project was completed in July after the site team had laid a total of 80,000 tonnes of material including 7,000 tonnes of ULTILAYER SAMI – the most Tarmac has ever supplied to a single project.
Phil Greenin, contracting framework delivery manager at Tarmac, said: 'ULTILAYER SAMI is a proven technology that has been uniquely developed to tackle deteriorating concrete roads.
'Its previous applications on the strategic network, including on the M25, have demonstrated that its greater whole-life performance can extend pavement life, deliver longer resurfacing intervals and lower maintenance requirements.
'At a time when the highways industry is increasingly looking towards more sustainable and better value solutions, it has been really positive for us to not only supply but lay a record amount of this material on the A11.
'We know it will help to eliminate future interventions, together with the related carbon emissions and disruption associated with maintenance work.'
Martin Fellows, Highways England's regional director, said: 'By using a product that is longer lasting and fully recyclable we're able to extend the life of the road, reduce the amount of time undertaking maintenance and repairs, which minimises disruption to drivers, businesses and the local community.'
Tony Nicholls, transportation general manager at Atkins, said: 'Together we have eliminated the number of future maintenance interventions whilst also reducing carbon and improving efficiency benefits.'