I'd like to raise a subject we only like to discuss when it's good news. This company has gone one million hours riddor free, that company has implemented a new technique to irradiate overhead cable strikes, another has removed the need for traffic management crews to cross the carriageway. All very laudable and these changes should be applauded.
Despite our numerous safety initiatives we are still witnessing injuries to the workforce and travelling public as a result of our network interventions. This is such a sensitive subject that we often feel the need to tread carefully, and convince everyone that we did all we could to prevent it – after all, 'it was human error', 'there was nothing more that could be done', 'it was an accident'!
However, when we look to other industries that are leading the way in human behaviour and performance, we may have to 'suck up' the reality: the construction industry still has too much that resembles a blame culture where errors are met with reprisal and reporting is poorly conducted or done to placate the client's need.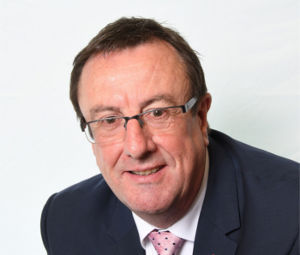 The shift that is needed is towards a 'just culture' whereby anyone feels comfortable to speak up, ask questions and raise concerns without reprisal from the leadership or client.
My spidey senses are tingling, I feel your anger as you start to think about filing this article in the circular digital filing cabinet, but I urge you not to, not just yet anyway. I know this touches a raw nerve because I'm aware of the personal sufferings a number of you have been through as a result of incidents on the network.
I've been party to various safety groups over the years that have been formed to analyse a particular incident type and design a solution to prevent future occurrences. It's sad to say that on many occasions this approach has had limited success as we continue to see the same incident type repeated time and time again.
It's fair to say that there have been hundreds of safety campaigns, some highly effective, some not. So why don't all our people go home 'safe and well' at the end of a shift? This to me is a clear sign that we need to change or supplement our approach to improving safety on the network if we are to stand any chance of driving better results.
To develop a culture of safety in UK road construction that makes us all more safety conscious, more aware of our surroundings and feeling empowered to speak up, I firmly believe we need to embed a new set of behaviours, an attitude to safety that is at its core. I've always said that if you're prepared to stand on a chair at the weekend to change a light bulb, then you can hardly claim that you have a safety culture flowing through your veins.
Just recently I've been exposed to 'behavioural safety', which has helped me understand that more often than not it is a whole series of small events that leads to a catastrophic outcome. They didn't fall from the scaffold just because they were not clipped on – their mind was on other things, they were not even meant to be on that part of the scaffold, they simply were not wearing the correct protective gear because the weather was too hot, the list is endless. Reasons or excuses!
I've witnessed the outcome of well-run behavioural safety programmes and have been very impressed with the results, like I said, the clients want to know what we are achieving as opposed to bombarding them with new initiative after new initiative. If we know what works we can replicate it.
And we do know!
For real change to occur in the mindsets, and therefore behaviours, of our workforces we must develop lasting and self-enforcing behaviours at the coal face - not on paper or through smart internal 'campaigns and initiatives'.
If we want sports people to develop a new skill, they practice, practice and practice some more; we support and coach them. If we want a mindset and leadership philosophy to stick in business, we must make it part of daily life; the military build that mindset from day one in the new recruit, not in a pop-up safety poster.
The aviation industry (amongst other industries that have been on a 'blame culture to just culture" journey) got there through changing its approach.
That meant investing in people, changing mindsets, behaviours and leadership approach through the chain of command not through a marketing campaign or initiative that makes us feel good in the short-term.
I recently spoke with Mark Soden at Cleartrack Performance, a leadership and human factors training business, who told me he has seen some dynamic shifts in attitudes that are reinforced by tangible statistical change in engagement and safety.
Mark told me: 'We have worked with a number of Tier One and Two businesses in the highways sector. If we are to change anything in how crews and leaders perform their daily tasks and 'be safer' it will not happen by us telling them what to do.
'To create responsibility and ownership from the ground up, you have to equip those men and women with the skills, knowledge and attitudes so they want to do it, and not have to comply to do it. Self-regulating, high performing and disciplined crews and teams do that from within. My old rugby coach (who so happened to be a former All Black, Wayne Smith) said that "Exceptional results, require exceptional circumstances; people have to want to rise to their own challenges, not be told to rise to them".'
Safety has become a brand issue and I'm coming round to the idea that we need to remove the "S" word in our training practices and approach, shifting the focus to teamworking, leadership and effective communication.
By flattening the hierarchy of depot command, the most 'junior' foreman can speak-up with concerns or ideas to, for example, the GM and vice versa. Only then does safety, efficiency (and even happiness) begin to take care of themselves. All this however requires the shift to seeing our workforce as resources, not liabilities.
If we can create this environment by a shift in behaviours it might go some way to influencing the road users and make them safer by continually reinforcing examples of what's right and wrong. Let's remind our friends and family that it's not okay to text while driving, break the speed limit or take other unnecessary risks but absolutely necessary to check the vehicle is fit for purpose with good tyres, adequate windscreen wash and sufficient fuel levels etc before embarking on any journey.
This isn't someone else's responsibility, it belongs to all of us. Just because this sounds like an impossible task does not mean we shouldn't be trying to do something about it.