A coalition of transport bodies has warned that without adequate and stable funding the maintenance backlog on local roads will pass to future generations.
The stark message comes in a joint letter sent by the Chartered Institution of Highways and Transportation (CIHT) to Lilian Greenwood, chair of the Commons Transport Committee, which is currently carrying out an inquiry into Local Roads Funding and Governance.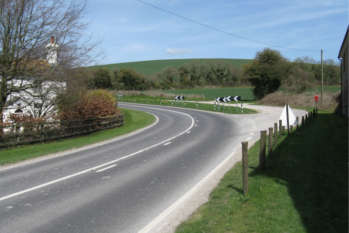 The organisations, who also include the Institute of Highway Engineers, Highways Term Maintenance Association, council directors body ADEPT and the Civil Engineering Contractors Association, say they 'recognise that there have been great strides in improving efficiency in the highways industry, but believe that the local highways network needs urgent answers to the questions of funding and governance'.
The letter argues that local roads have in recent years been 'underfunded and unrecognised for the fundamental role they play in the economic, social and environmental wellbeing of our nation'.
It adds that unless a future financial settlement addresses these issues, 'the UK will continue to build up a maintenance backlog for future generations and continue to suffer from less serviceable carriageways, footways, bridges, lighting, signs and drainage infrastructure, all of which are necessary in delivering for communities'.
This, the letter argues, is in 'stark contrast' to the strategic road network (SRN), 'which has been granted increased funding, stable investment and unified governance'.
The organisations describe the state local roads as also a national matter, with four key issues that need to be addressed.
The first is that local authorities 'should not be forced into a trade-off between funding local roads and other vital services such as adult social care or children's services' following the removal of 'ringfenced funding'.
In addition, the letter argues that despite 'useful surveys' by a range of bodies 'the scale of the problem is not fully understood, nor the full benefits that the local highway network brings', as there are no overall comprehensive data sets for local roads, which are managed by 152 different local authorities.
The third issue, the letter argues, is that 'there needs to be a proper consideration of how we fund our local highway network for long term sustainability'.
It argues that there is no relationship between using local highways and paying for them, 'despite some users such as utilities and freight companies having a disproportionate impact', adding that 'it seems perverse' not to extend to the local roads network the principle of a roads funds for the SRN.
The bodies add that local roads governance and funding must also address the needs of users other than drivers, such cyclists and walkers.