The GMB union has hailed what it called 'a hard-fought victory' after Uber agreed to give drivers insurance cover providing benefits such as sick pay and parental leave.
The union linked the announcement to recent employment tribunal cases concerning the employment status of Uber drivers.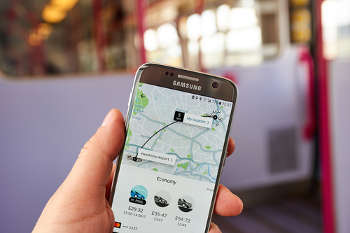 The company has now announced that from 1 June it will provide free insurance cover for 150,000 'independent Uber partners' across Europe, including 70,000 drivers and couriers in the UK.
The product covers all eligible partners in the UK for major costs or lost income resulting from accidents or injuries that occur 'on trip'. It also provides protection for major life events that happen 'off trip', such as severe sickness and injury, maternity or paternity leave and jury duty.
To be eligible for the off-trip insurance, a driver must have completed 150 trips in the previous eight weeks.
In a statement Uber acknowledged: 'We called drivers "partners," but didn't always act like it.' However, the statement made no reference to drivers having employment rights.
Mick Rix, GMB national officer, said: 'This is a well-deserved victory for GMB's hard fought campaign.
'GMB has fought Uber tooth and nail in the courts, the workplace and on the international stage to bring about this change.
'At long last it seems Uber are starting to listen to GMB members complaints regards the company's treatment of drivers and denying them their rights.'
In October 2016, a tribunal ruled that Uber drivers are not self-employed and are entitled to basic workers' rights, including holiday pay, a guaranteed minimum wage and an entitlement to breaks. The Employment Appeal Tribunal upheld the ruling in November 2017.