Highways England has completed upgrades to the Orwell Bridge at Ipswich, which it said will help keep it open more often during high winds.
The structure carries up to 60,000 vehicles over the River Orwell every day and is an essential route for many drivers heading to the International Port of Felixstowe.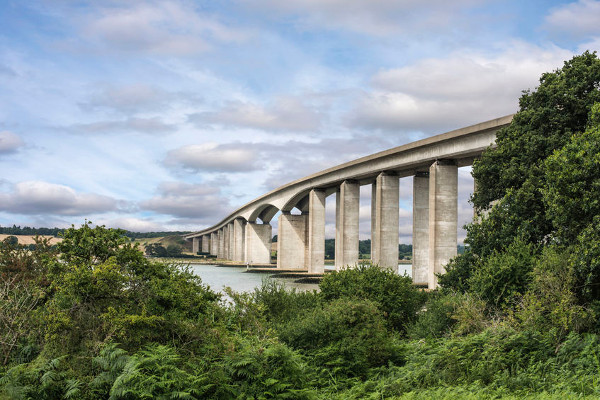 Like other high bridges, the Orwell Bridge can be affected by high winds, which can force its closure, but Highways England has installed new electronic signs on the bridge that will display changeable speed limits so traffic will continue to safely use the bridge at lower speeds safely when it is windy.
The 60mph speed limit will remain in place on the bridge during low wind but when wind speeds of 45mph to 60mph are predicted a new 40mph speed limit will be imposed. If wind speeds of 60mph or more are predicted, the bridge will be closed.
Average speed cameras will be in place on either side of the bridge, and drivers breaking the speed limit will be referred to Suffolk Police for prosecution.
The existing speed limit is already enforced using a SPECS solution, but supplier Jenoptik enhanced the existing installation to allow different speed limits to be enforced.
Jenoptik director Geoff Collins said: 'The Orwell Bridge SPECS installation was proving successful in managing speeds and flows over the structure, but this unique new configuration permits the crossing to still be used safely with higher wind speeds.'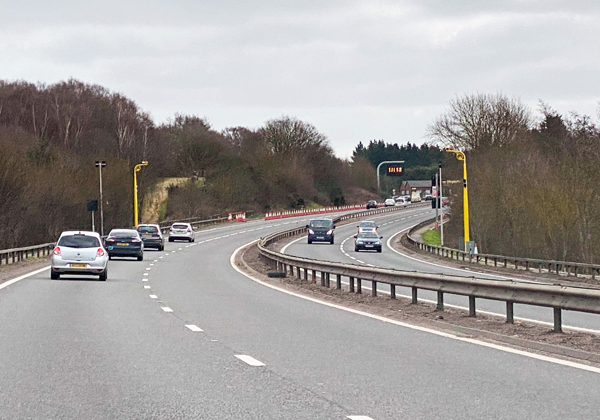 The £1.7m project was backed by the findings of a year-long aerodynamic study by City University of London, which concluded that the current wind limit of 60mph for closing the structure is correct for safety.
However, modelling showed that reducing the traffic speed limit to 40mph during wind speeds of 45 to 60mph meant the bridge could safely remain open to traffic.
Highways England said that with the bridge standing 43 metres above the river and 1000m in length, it provided a difficult environment for the construction work to take place.
Its crews faced the added complexity of working at night in sub-zero temperatures throughout January, February and March to deliver the enhancements on time.