Jenoptik and AECOM have won places on all seven lots of the new £2.5bn Crown Commercial Service (CCS) Transport Technology and Associated Services (TTAS) Framework.
SWARCO Traffic has also been named as a supplier on six lots of the framework, which will run for two years and may be extended for a further two years.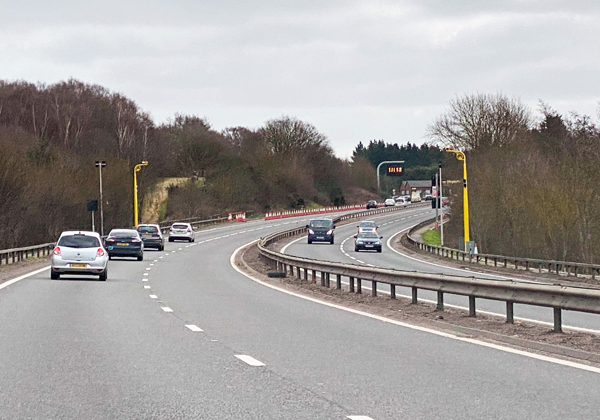 The TTAS Framework, which has now replaced the Traffic Management Technology Framework 2, enables public sector organisations to access a range of products and services from approved suppliers before entering into further competition.
CCS said it had increased the scope of the agreement to seven lots, with a new lot for dedicated Sustainable Transport Technologies. The contract award notice gives the total value of the procurement as £2.5bn.
Jenoptik said that because it has a place on all seven lots, any potential public sector customer can have its ITS-related needs addressed either by itself or through a partnership with other suppliers, allowing it to procure technology solutions from simple roadside systems to multi-million pound integrated solutions.
Deputy managing director Geoff Collins said: 'The majority of Jenoptik Traffic Solutions business is to the UK public sector, and a position on a strong framework such as TTAS is absolutely vital.
'Our experience is that our customers benefit from the security and structure of an independently managed framework, simplifying the procurement process in terms of cost and complexity, whilst minimising risk.'
SWARCO Traffic will be providing, among other things, variable message signs, speed warning signs and parking guidance technology, as well as its urban mobility management software, MyCity. It is on lots 1, 2, 3, 4, 5 and 7 (below).
SWARCO Smart Charging will provide electric vehicle charging infrastructure (Lots 5 and 7), while 'sister business' APT SKIDATA will deliver a range of car access control equipment including automatic number plate recognition (ANPR) technology, barrier and barrierless parking systems through lots 2 and 7.
Andrew Walker, business development manager at SWARCO UK, said: 'We are pleased to see that all three SWARCO UK companies have retained their respective places on the new framework. It will allow public sector organisations to quickly and easily access some of the UK's leading traffic, EV charging and parking technologies without a lengthy procurement process.'
A total of 75 suppliers won places on the seven lots:
Lot 1 - Transport Professional Services – 40 suppliers
Lot 2 - Transport and Pedestrian Control – 38 suppliers
Lot 3 - Transport Signage and Lighting – 26 suppliers
Lot 4 - Transport Data Services – 43 suppliers
Lot 5 - Sustainable Transport Technologies 40 suppliers
Lot 6 - Major Transport Solutions – 23 suppliers
Lot 7 – Catalogue – 75 suppliers