Meg Bailey (pictured), trainee site supervisor at FM Conway, explains her journey into the highways sector and how more young men and women can be encouraged to take up on-site roles.
An unexpected path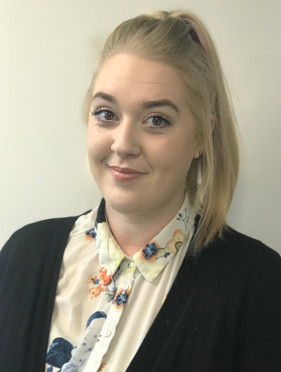 Probably like many people in the sector, I never saw myself working in highways when I was young. I'd originally planned a career in forensic science and went to college for my subsidiary diploma after finishing my GCSEs. I studied for an additional biology qualification but found it hard to find work.
My entry into highways happened more by chance than design. One of my friend's parents knew that I was looking for a job and mentioned that FM Conway was recruiting. I grew up in Sittingbourne in Kent, not too far from the business' Sevenoaks headquarters, so I decided to give it a go.
Getting a taste for life on site
Fortunately, highways suited me. I started my career working on the plant hire desk at FM Conway, managing the deployment of the business' vehicles and equipment to its live sites. My role gave me a flavour of what life on site was like through speaking to teams and weekly site visits. The more I got to know the people and understand what they did, the more it seemed like something that I could really get into.
I was looking for my next challenge and mentioned to colleagues that working on site was an aspiration. The HR team at FM Conway took me at my word and before I knew it they'd offered me a place on the company's supervisor training scheme! They've supported me every step of the way since.
Grasping the on-site nettle
I already had a good idea of what being a supervisor was like from my plant desk experience. What surprised me the most was the different ways in which people reacted to my new role. I thought I might face some negativity from colleagues on site as a female supervisor but in fact they've been hugely supportive. More unexpected was the reaction that I got from other people in the industry and even the public, who questioned me about why I wanted to do this and whether I'd be up to the job. One total stranger walking past site even told me that I'd be better placed behind a desk!
There are stereotypes about what someone who works in highways should look like. Ultimately, it's up to us as an industry to disprove these and show that anyone with the right skills and determination can thrive in our sector.
Learning on the job
Being able to take the problem-solving aspect of work on the hire desk into supervising has been a great advantage. Both roles are fast-paced and demand quick, effective decision making based on the information you have to hand – whether it's working out the most efficient way to get equipment to a project or assessing the safest, most productive approach for delivering a job.
I'm always learning about the technical aspects of different projects. I've also become a better listener. When you're presented with a challenge on site, you have to consider different ideas and build on your team's experience. You then take that collective input and assess the best way forward for the project based on your own knowledge.
Personally, becoming a trainee supervisor has taught me a lot about my own abilities and how far I can push myself. It's also keeping me fit – you'd be surprised how many miles you rack up walking up and down site all day!
Plans for the future
The experience is more than worth it for the pride I get from doing the job well. I've worked on some of FM Conway's most prestigious schemes, like the construction of the Cycle Superhighway network, which is re-shaping the way Londoners move around the city. It's always a thrill when you walk past an iconic West End street or London landmark and think, I've had a hand in keeping that looking its best. We need to instil this buzz in young people if we want them to see highways as a rewarding, long-term career.
One of my main motivations in following this path was to encourage others to join the industry. I've loved supporting FM Conway's schools engagement programme and speaking to young people – they're always so surprised to see a women in PPE. If I change one person's mind about what a job in highways is like then I'll have achieved one of my two main ambitions in this role.
Personally, I want to get as qualified and experienced as I can so I'm absorbing information all the time. My aim is to be a contracts manager by 30, so just seven years to go! If I can make that then anything is possible.