Christina Liassides (pictured), senior consultant at Gaist Solutions Limited, talks to Dominic Browne about the company's new SafetyView innovation and why it is their most advanced road survey solution yet.
Can you tell us what is so different about SafetyView?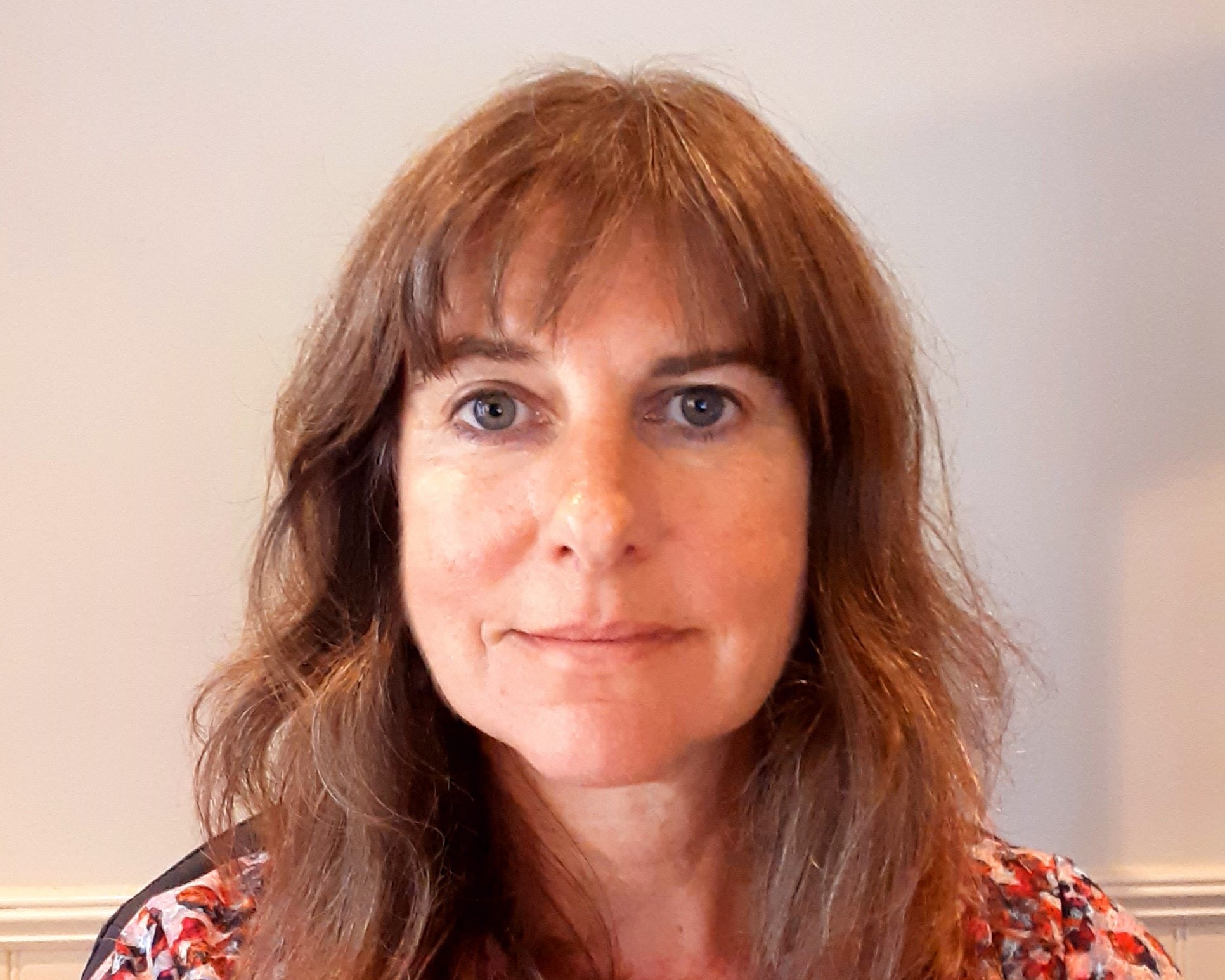 SafetyView has been developed specifically to support council highway safety inspections after we worked with local authorities in a government-funded trial to better understand how digital technology could enhance highway safety inspections.
The service can capture full data on every driven safety inspection route in a fraction of the time traditional methods take.
Our camera technology and image data processing enable potential defects to be viewed from all angles – ensuring councils can take fully informed decisions about the level of hazard.
Another huge benefit of this solution is that it enables highways inspectors to undertake risk assessments and action safety defects from the desktop.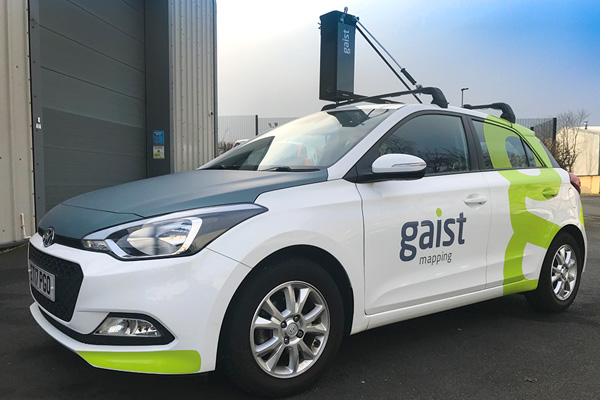 How does SafetyView provide councils with better evidence to respond to claims?
Inspection data is integral to any legal claims relating to highway condition.
Using traditional methods, evidence on safety defects is limited to inspector reports and photographs.
Our method offers an auditable chain of evidence of the state of the whole carriageway or footway through continuous video imagery.
What camera/video system is used in SafetyView?
Our vehicles are equipped with high-quality, 360° cameras as well as our trademark high-definition carriageway camera, plus GPS positioning software.
We take a succession of rapid still pictures every metre. This retains the excellent high-definition quality once the image is digitally processed.
We use our in-house expertise to knit images into a seamless video for ease of view, to enable detailed close-up magnification and for using the panoramic 360° vision to comprehensively assess the defect and its locational risk to users.
What is the SafetyView process from identifying defects to repairing them?
SafetyView identifies locations where the carriageway or roadside assets are in poor condition.
These are pinpointed using GIS co-ordinates on the relevant inspection routes and displayed with the imagery via our map-based AssetStream and in a linked web app which provides the information in a list format. Council inspectors can work with the map or list to review the imagery and decide whether the asset damage constitutes a safety defect.
The inspector can then enter inspection data in the individual record, stating what action if any was taken, reason, and date. The record can be held within Gaist's system or exported to another GIS system, including works ordering software.

Does SafetyView use computer learning / AI?
Not yet. For safety critical issues, we believe that human analysis and human ability to pick out subtle nuances is currently the best and most reliable approach.
Can the camera/video system send out an immediate warning about a category one defect? Can it identify areas where defects are likely to form?
Having identified highway assets in poor condition, we direct council inspectors to locations where investigation may be needed, but the final decision remains in the hands of council experts.
All advice received to date states the council is not responsible for action until it has carried out its safety inspection by reviewing the AOIs and imagery provided by Gaist.
To date, there is no system that is reliably able to detect the difference between a Category 1 defect and other types of damage.
How does SafetyView help with tracking deteriorating road condition?
SafetyView has a big advantage over traditional methods in that the complete roadscape imagery enables the tracking of deterioration and of the development of defects.
Areas that are deteriorating but not unsafe can be recorded and put on watch.
It provides that bigger picture to councils for deciding whether a planned maintenance intervention may be more cost effective than reactive repairs.

SafetyView is a tool to be used in line with the risk-based approach. What has been the reaction from trial clients?
Both Bristol City Council and Cumbria County Council have reported significant benefits from using SafetyView.
Bristol is undertaking all its driven inspections utilising SafetyView with its vehicle and officers.
Its insurance and legal departments support the approach as Bristol can evidence in more detail the state of the carriageway, and because SafetyView has led to a thorough identification of safety defects. This has been particularly beneficial on high speed routes where damage can be more difficult to assess.
Safety View provides robust data which Bristol feel supplies the necessary evidence should they be challenged on any decisions.
The early identification of potential defects has also been very beneficial, enabling the council to cluster work within the maintenance contract and get more cost-effective treatment options.
Also, because SafetyView requires only a driver the council has been able to fulfil its statutory duties while complying throughout with social distancing rules.
Cumbria is using a managed service by Gaist, with a Gaist vehicle and driver capturing imagery over mainly high-speed safety inspection routes.
The benefits for Cumbria have included a reduction in time spent overall on safety inspections. Gaist can capture the data at normal traffic speed and council officers can quickly assess the locations identified by Gaist using the imagery tools.
The service also negates the requirement for an expensive impact protection vehicle when inspecting the routes at slow speeds.
What are the factors the trial councils used in combination with SafetyView to analyse the risk?
Factors the councils use in deciding risk are based on the likelihood of the risk occurring and the impact a defect might have on users.
Considerations for a safety maintenance regime include:
Function of the road
Type and volume of traffic for each road
Levels which will trigger an investigation into a potential defect (e.g. size, location)
Procedures for site risk assessments to determine whether a safety repair is required and if so, in what timescale.
Does safety view make a calculation on the risk of a defect or is this still in the hands of officers?
Because we are supplying high definition detail of the entire roadscape, this captures relative size and position of the defect as well as indicating the wider context such as whether a road is heavily trafficked, or if there is a sharp bend ahead – all data that informs the decision on risk.
The local authority has all that visual locational information on its desktop to decide whether something is a safety defect in accordance with its own criteria.
The council decides on the timescales for repair, and this will again be dictated by its own policies and the inspector's assessment of the site itself using Gaist imagery.
Can SafetyView detect the depth of defects in order to establish which category they are?
Gaist provides visual imagery in the same way a council inspector in a vehicle would rely on visual indicators to determine potential hazards.
Under a risk-based regime, the inspector makes a decision based on likely harm, rather than a set intervention level.
Depth is one part of that risk assessment, but just as important is the contextual information such as location and size of damage alongside information such as types of users.
Does the 360° camera pick up on footways too?
The 360° camera's visibility splay provides a complete panoramic view of the entire roadscape. This camera captures clear imagery of adjacent footways and verges carriageway, and of any roadside assets.
The camera that specifically captures carriageway surface has a wide angle which picks up roadside imagery including kerbs, gulleys, channels and adjacent footways or verges.
Using SafetyView, how often would a council need to have its entire network surveyed?
Roadside assets are captured through the SafetyView camera configuration, making it ideal for updating asset inventory and asset condition using the same imagery from the safety inspection routes.
For annual condition surveys, the imagery could be used to carry out detailed carriageway and footway condition analysis. A council can extract condition data on a yearly basis from its frequent inspection routes, supplemented by additional data capture of the less frequent routes.
Are there any areas where SafetyView would not work?
SafetyView works anywhere that councils would normally carry out driven inspections.