Balfour Beatty Living Places (BBLP) has been awarded a one-year extension worth £34m on its Warwickshire highways maintenance contract.
The contract is a joint deal with Coventry City Council, Solihull Metropolitan Borough Council and Warwickshire County Council.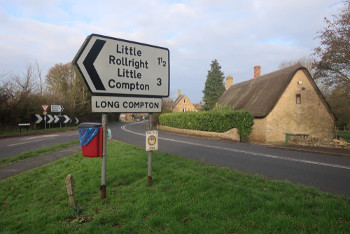 This is the second extension on the original seven-year contract awarded in 2016 will see what BBLP called a 'unique and collaborative partnership' run to spring 2025.
Managing director Steve Helliwell said: 'We have significant expertise and experience in delivering highways maintenance schemes with this second contract extension testament to the quality of the works, added value and innovative approaches we deliver for local authorities across the UK.'
Jeff Clarke, Warwickshire CC portfolio holder for transport and planning, said: 'The council wants communities to be supported by excellent transport infrastructure and the highway network is one of the council's most valuable assets, so it is vital that it is efficiently maintained.
'Balfour Beatty Living Places, through excellent performance, have achieved all of their Key Performance Indicators, so we have granted this new extension to them to continue managing our highway services to the usual high standards expected by our residents.'
BBLP and Warwickshire County Council achieved first place for public satisfaction in the 2019 National Highways and Transport Survey for highways maintenance services across the UK.
The firm said it will continue to work closely with the three councils to deliver a variety of specialist services including winter maintenance works and installation of new energy efficient street lighting in Warwickshire.
It added that as part of the contract extension and the company's commitment to The 5% Club, it is providing five apprenticeship positions and a unique internship programme aimed specifically at young people with disabilities and additional needs to support them in gaining experience in the workplace and further develop their skills.