FM Conway has won a term maintenance contract worth at least £70m with the London Borough of Southwark, covering both planned and reactive works until 2026 with an option to extend to 2028.
The deal comes with 'demanding targets including demonstrating added social value, extensive carbon emission monitoring, and the development of enhanced technological delivery', the infrastructure services company said.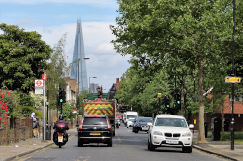 'Added social value was a significant element of the tender, ensuring residents and business benefitted directly and indirectly from the council's spending, an integral part of both Southwark and FM Conway's core values.'
The pair have worked together collaboratively for 15 years, with the new contract due to start on 1 July.
The planned works for the years ahead include major regeneration projects in Canada Water, Elephant and Castle and Old Kent Road.
FM Conway also plans to assist Southwark Council in helping businesses and communities to thrive, and in promoting local skills and employment.
James Tallon, term maintenance director at FM Conway said: 'We are delighted to continue our long-term partnership with Southwark Council.
'Over the past 15 of years we have built up a detailed understanding of the area, the residents, the visitors and the local character of the borough and we look forward to an exciting future building on our past successes and driving new innovations and sustainable solutions to the benefit of everyone in Southwark.'
Southwark Cllr Richard Livingstone said: 'We look forward to working with FM Conway as we move forward with our plans to make our roads safer, promote more sustainable travel and tackle the climate emergency in Southwark.'