With construction sites becoming busier, managing all the parties involved while ensuring successful project delivery is increasingly more challenging. Integrated digital solutions can help. Here are some key takeaways when it comes to digitisation.
You can run but not hide
Growing demands and customer expectations call for a shift from traditional practices. For some time there has been software available for estimating the various disciplines in construction, using data for bills-of-quantities and pricing to compile accurate estimates much faster. Mobile technology and modern surveying techniques including drones mean that paperless working and complicated inspections can be done easily.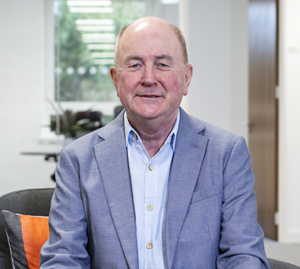 Now that the Internet of Things is becoming an essential part of infrastructure management, the assets themselves are becoming smarter. Assets can send real-time data to be checked, aggregated, and filtered.
These systems can raise a service call to send a field engineer to repair the item, or prevent the need for repair, before traditional practices even know there was an issue.
If you are not able to operate as close to real-time as the technology allows, you are wasting time and money and falling behind.
Technology makes life easier
Business owners are extremely busy, so having powerful data at their fingertips wherever they are in the world is a benefit. 3D BIM is being used throughout the industry already, but the technology is evolving. 4D BIM can add a schedule, and planned activities to the model. 5D BIM adds the dimension of cost against the model and activities. Imagine the benefits if you could calculate and plan activities directly from your BIM model, without the need to re-enter data in different systems. 6D, 7D and 8D are also defined.
With these extra dimensions, the collected data will offer you even more opportunity to analyse, take action and optimise your processes. What if your BIM tool could feed and get data directly from your ERP (enterprise resource planning) solution for even more accurate cost estimates?
Introducing digitisation may be a bumpy ride
As with all change, it is not always easy. People like to work with what they know. There is a very experienced workforce in construction businesses but if the industry wants to attract new blood, it has to engage with younger age groups – and the best way to do this is with technology.
Through our 20 years of experience delivering business solutions to construction, we see that Microsoft-based technology is very easy to adopt, meaning that workers of all ages and IT knowledge can get up and running quickly. Cut-down forms for site managers make their specific tasks easy to find and execute.
The benefits cannot be ignored
A fully integrated solution built for construction offers real value. For example, a standard construction-focused system that encompasses customer relationship management, estimating, project management, financials, supply chain, reporting, and resource planning reduces the need for repeated data input at each stage of a project, and importantly the risk of errors.
Construction companies can better control their projects and respond faster to unexpected events. Today, you can have a cost-to-complete forecast with live project data in an interactive chart/graph format informing you of the end of project and predicted profit margin so you can take corrective actions immediately, if required.
In addition, by digitising human resources you can allocate people with the necessary induction and competencies to avoid costly delays or safety issues. Document expiry date reports can be generated automatically in advance so that renewals can be planned with no downtime, in the process keeping health and safety professionals happy.
For service and maintenance businesses, apps and portals can speed up customer service dramatically.
Start and you are halfway there
By adopting an integrated ERP solution, you could manage your business and many applications, processes and resources from a single platform in real-time.
When choosing your ERP business software partner, some of the main aspects to bear in mind are:
Find a reputable solution based on proven technology – Microsoft Dynamics 365 Business Central is very good for the purpose as it allows seamless integration with the Office 365 and a wide range of add-on applications.
Adopt an integrated platform, which allows all systems to seamlessly talk to each other.
Use software that is tailored for the construction industry. Keep an eye on a system that can also offer CIS and applications for payment as standard (these are rarely seen in a construction business management system but have a big impact on efficiency and savings).
4PS has developed standard ERP software for the construction, civil engineering, mechanical and electrical, service and maintenance, housebuilding and equipment rental sectors based on the reliable Microsoft Dynamics 365 Business Central.
Paul Broderick is sales manager at 4PS
For more information visit 4ps.co.uk.