The Department for Transport will spend its Brexit transition cash on new systems for hauliers and facilities for the Driver and Vehicle Standards Agency (DVSA).
Transport secretary Chris Grayling confirmed the spending plans in response to a written parliamentary question from Liberal Democrat Tom Brake, MP for Carshalton and Wallington.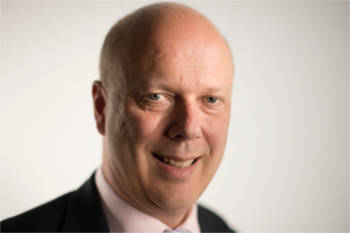 He said: 'The Department for Transport has been allocated £75.8m for essential EU exit preparations in 2018-19. This will be spent on work to develop a new road haulage permit system, put in place new systems to support market access for hauliers and private motorists, and changes to DVSA facilities.
'As with all Reserve funding, finalised allocations will be confirmed at Supplementary Estimates 2018-19 in early 2019.'
The UK is scheduled to withdraw from the EU in a year's time - on 29 March 2019. However a 'transitional period' has been agreed with the EU that will last from 'Brexit day' to 31 December 2020
A particularly tricky issue for transport is the border between the Republic of Ireland and Northern Ireland. Currently a 'backstop option' is in place that will see Northern Ireland effectively stay in parts of the single market and the customs union in the absence of other solutions to avoid a hard border with the Republic of Ireland.
Mr Grayling told BBC Radio 4 last week: 'Our aim is to have a deep trading relationships that allowgoods to flow across borders without impediment. But we've also been very clear in saying that we see no need, we have no intention of putting back a physical border between the Republic of Ireland and Northern Ireland. There is no need to do that.
'We have said during the transition period that we will retain largely, not entirely because we're going to be working on signing trade deals for example around the world, but largely current arrangements will stay in place. That's in order to give business a smooth transition, to give people a chance to prepare for what comes afterwards. But it takes us to a period at the end of 2020 when we will have left the European Union, we will have left all the regulatory frameworks that are in the European Union.
'We will be a sovereign nation with control over our borders, control over our law-making. But also we believe, we want, we aim to be a country that is good friends, good neighbours, with the European Union.'