Highways speaks to the chair of the National Winter Service Research Group (NWSRG), Chris Cranston, about what the key areas for debate will be at this year's Cold Comfort events and receives an exclusive briefing on the latest news and research.
This winter season has called the sector into all out action for the first time since the extreme weather we saw at the turn of the decade. One source even suggested there had been more de-icer used across the north of the UK than in the big winter of 2009-10.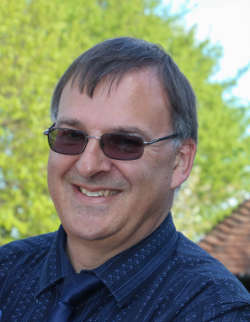 Against this backdrop, delegates will head to Cold Comfort Scotland and Cold Comfort firm in the knowledge that their work has once again proved essential to safety and the economy in the harshest of conditions. Mr Cranston tells Highways that how the sector reacted to the Beast from the East will, of course, be a key issue on the conference floor, particularly salt reserves, and how much mutual aid was needed.
Despite the NWSRG producing world leading research and being tasked with updating national guidance on winter service practice in the UK, it is still run on a shoestring budget and has found its extra workloads hard to match to its limited resources.
He tells Highways: 'Work has been progressing on the new winter service guidance from the NWSRG but we have had some delays due to illness. We hope to have clear updates on what is going on at Cold Comfort. We imagine there is some frustration in the winter community but I would say there is still sound science in the previous guidance. There won't be wholesale changes but we are trying to improve style and simplify things to an extent.
'We are still going through a change process in the NWSRG. We have had some people who were supporting us from a consultancy point of view retire and we still have a key focus on one on two people at the moment so we want to broaden our capacity and move away from that. Of course it is difficult with limited resources.'
When Highways spoke to the NWSRG last year, it was hoped that the Department for Transport would be able to provide more funding to support the extra workload and possibly widen its remit. However Mr Cranston reveals that they are still awaiting a response.
On a more positive note, there are some schemes in the pipeline that should be of great interest to the sector. Firstly Mr Cranston reveals that some new guidance is coming out in draft form shortly on the key issue of weather forecasting.
'We have commissioned the Met Office to put together some guidance on road weather forecasting and road weather systems, which will be looking to come up with some draft guidance in the next few weeks for consultation. That's an exciting area of the guidance that's is moving forward.'
On the topic of research, he revealed that the NWSRG has been speaking to Highways England and there will be some funding to get that started in the financial year to carry out research into residual salt, including areas such as how to determine what level of residual salt there is, when you should retreat, and whether you can assume there will more residual salt using pre-wet salt or other products.
'At the moment a scoping paper is being put together and that will go out to members to see if that is what is right for them. Following feedback from last Cold Comfort we know it is a key issue for the sector and there was a lot of desire to see more research in this area.'
Speaking to Richard Hayes, chief executive of the Institute of Highway Engineers, Highways discussed the tricky issue of winter service budgeting.
'I think the difficulty we've got is that people have a budget for winter but they don't necessarily have a cost per day or a cost per part of the season. The majority of winter service is about doing the routine, stopping ice from forming on nights when it's minus one, minus two. However, when you've got a more critical situation and you're throwing everything at it, as you would in a reactive situation like snow, then it's very difficult to work out what the budget is going to be. Obviously everyone says spend it and you tap in all the numbers and there's not enough money to cover it.
'You have to have that flexibility because we're getting more severe events, we need to allow for some of those severe events on a more regular basis.'
Registration is now open for the 27th Annual Cold Comfort conference and exhibition. The annual winter maintenance event takes place on 16 and 17 May at the Ricoh Arena Coventry. Register today and take advantage of Early Bird discounts.
The 5th Annual Cold Comfort Scotland winter maintenance conference and exhibition takes place on 26 April at the Hilton Dunblane Hydro.