Ahead of exit day, experts from award-winning infrastructure law firm Pinsent Masons LLP look to answer a few questions and come up with practical points as to what – possibly – Brexit may mean for industry stakeholders.
For many, Brexit has been defined exclusively in terms of sovereignty, at a time when supply chains, including in the highways sector, have become increasingly international. Here are a few questions that may come up in conversation in boardrooms, pubs and canteens across the land.
'If I get a court judgment against my Luxembourg-based LED supplying subcontractor, I'm going to be able to enforce it and recover my money, right?'
For over 50 years, since they signed up to the 1968 Brussels Convention (which has since been amended from time to time), EU members have benefited from legally binding and directly applicable rules that require courts or tribunals of member states to recognise and enforce judgments handed down from the courts or tribunals of other member states. This allows contracting parties to give exclusive jurisdiction to any EU member state with confidence that it will be upheld in another, if enforcement action is necessary.
Businesses (obviously) like certainty – and the transition arrangements included in the draft Withdrawal Agreement should mean that EU law will continue to apply between the UK and the EU as if the UK was still a member state. Judgments will still be able to be enforced as between companies incorporated in the UK and their EU counterparties. That is, if a deal is approved.
In the event of a no-deal Brexit, this mutual recognition and enforcement will fall away. Instead, it will be a question for the individual court to decide whether or not to recognise and enforce another court's judgment.
Domestic legislation will take precedence. Although the UK Government has indicated that judgments handed down by other EU member states in proceedings commenced prior to 29 March 2019 will continue to be recognised and enforced in the UK, no such comfort has been given by the EU (at the moment). Only recently, the European Commission confirmed that English court judgments declared enforceable in another EU member state prior to 29 March 2019 will remain enforceable post-Brexit – but this is not legally binding.
With this in mind, there are a few important points to note:
Think about your supply chain – where is work being undertaken? What do your subcontracts/standard supplier terms and conditions say?
Get on with it! Parties contemplating proceedings in another EU member state which may later require an enforcement order in the UK should commence those proceedings no later than 28 March 2019. Ditto for seeking to get an enforcement order in another EU member state – you should seek to get the declaration no later than 28 March 2019.
If the principle of reciprocal enforcement falls away entirely, there may be increased costs involved in taking enforcement action against a defendant domiciled in another EU member state with the risk that the initial English court judgment is not upheld.
'Leaving the EU, that means we won't be subject to the EU procurement rules –right?'
Wrong. The UK Government has published guidance on public sector procurement in the event of a no-deal Brexit. The guidance reiterates that the framework and principles underlying the procurement regime will remain largely unchanged, with the current EU regime being transposed in to domestic legislation.
Proposed changes are limited to those that are appropriate to reflect the UK's new status outside of the EU and are made only to the extent required to correct deficiencies. Noteworthy changes include:
Replacement of the Official Journal of the European Union with a UK specific 'e-notification service' – a single, web-based portal to publish notices to the public
Transfer of responsibility for setting and reviewing financial thresholds for projects
The right to reject abnormally low tenders is going to be changed
The Public Contracts Regulations, which give rights and remedies to suppliers, will:

continue to apply to suppliers of existing EU member states;
continue to apply to suppliers from signatory states of the World Trade Organization's Agreement on Government Procurement (GPA) – for a period of eight months on the basis that the UK will accede to the GPA within this period; and
cease to apply to states who are signatory to 'other International Treaties'.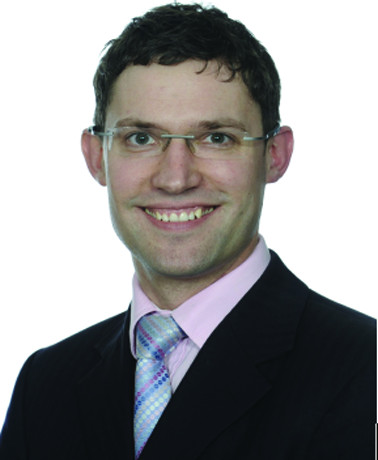 One final thought is whether there is (at least in this area, anyway) a potential 'Brexit dividend'. EU rules have historically ruled out so-called 'unsolicited proposals' – ie contractors (and landowners in particular) proposing infrastructure solutions to procuring authorities for their consideration.
Obviously, this kind of approach gives rise to questions of transparency and demands on public sector decision-making processes, but has been a feature of procurement regimes in other jurisdictions. It is a feature of the excellent 'Sustainable Procurement' that has just been published by The Infrastructure Forum, for example, and will be a topic to which we will return at a later date.
'OK, so what about state aid? Can foreign countries give bidders a "leg-up"?'
To promote the 'common market', EU law prohibits state aid and it is the UK Government's strongly held belief that 'a rigorous state aid system…is good for taxpayers, consumers, and for businesses'. As such, the Competition and Markets Authority (CMA) recently announced that the UK would implement its own 'state aid' regime, including how a no-deal scenario could impact businesses currently going through mergers.
While it all remains somewhat unclear, the UK Government has prepared draft legislation that would update UK competition law from the point at which the UK leaves the EU, ultimately giving precedence to UK law rather than EU law as is currently the case under the Competition Act of 1998.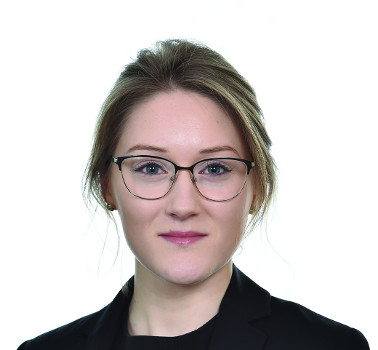 This should provide greater flexibility for sector regulators and English courts to deviate from the principles of EU law where they consider it 'appropriate' to do so where specified factors apply.
On the one hand, the CMA guidance will be welcomed by businesses, as it provides a degree of clarity.
Questions will however remain as to the circumstances in which discretion may be used – likely to be a particular concern for many of the international Tier One contractors that are active in the UK. The CMA has said that all cases, whether new or ongoing, will be subject to the new regime from the point at which the UK leaves the EU. This means that companies currently going through merger controls may see the goal posts change to some extent post-Brexit.
'What else should I be doing?'
The answer appears to be 'keep calm and carry on'; however, if ever there was a time to be thinking about contracts that are in place and bids that are underway, it is now. Every contract will be subject to its own specific drafting and facts, but the following issues are worth considering:
Changes in law – standard form provisions often provide drafting to provide protections to contractors, with employers taking responsibility for the consequences of changes in law – which could include Brexit-related change. What do your contracts say? Note that the NEC suite which is commonly used in the highways sector provides a secondary optional clause for this, while DBFOMs, PPPs and PFIs often have complex sharing mechanics, distinguishing between the CapEx and OpEx effects of change
'Force majeure' – Acts of God/unforeseen events – could this mean Brexit? Experience suggests that this is probably unlikely, but maybe worth considering further
Compensation events/Loss and expense/Extensions of time – again, contract mechanisms will vary considerably – but is this relevant to you? What happens, for example if delays start being incurred by suppliers delivering to site as a consequence of congestion in Kent? What happens if the same suppliers are also seeking additional recompense for extra tariffs on the materials?
Price fluctuations – again, different forms of contracts deal with this in different ways: after such a long period of relative price stability, these kinds of provisions have sometimes been given less prominence than they deserve
HR/Employment – despite other areas where there is a lack of Brexit clarity, this is an area where rules and regulations are starting to coalesce – but this is obviously going to be a major area of concern for individual non-UK national employees and those organisations employing non-UK national employees.
While nobody knows for certain whether a no-deal Brexit may come about, its prospect has certainly grown materially in the recent months. What is clear is that a no-deal Brexit will bring with it many legal and practical uncertainties. If your organisation hasn't undertaken or refreshed its Brexit audit by now – when is it planning to do so?
Pictures from top: Jon Hart, Alastair Dale and Katie Sewell