Lucy Thomas and Robbie Owen of infrastructure law firm Pinsent Masons LLP look at how the Levelling Up and Regeneration Bill may have an impact on the highways industry and in particular new road schemes.
The Bill was published on 11 May and, if enacted, will make changes to national planning policy, bringing with it a shift to a more centralised system. But it also proposed modest, but still important, changes to the compulsory purchase system.
Publication of compulsory purchase orders (CPOs)
Many a new road scheme will require the compulsory purchase of land for the purpose of giving effect to the scheme. Compulsory purchase powers are authorised by the making of a CPO by the relevant acquiring authority. In the case of road schemes, it will be the relevant highway authority – either the applicable council; or National Highways, where the scheme is for a trunk road or motorway.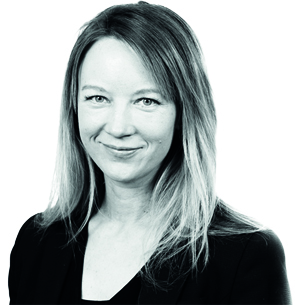 The Bill proposes the introduction of a statutory requirement to publish a copy of the CPO, schedule and map on an appropriate website. Many authorities have been doing this for years anyway.
Making it a statutory requirement not only secures greater accessibility to information, but also helps to overcome the concern that publishing the CPO schedule, including the names and addresses of those affected by the CPO, could be a breach of data protection.
The General Data Protection Regulations allow lawful processing of personal data if it is done to comply with a statutory obligation.
Greater publicity, an increase in the accessibility of information and clarity for authorities as to the processing of personal data are all positive steps forward.
However, a distressed call from a victim of domestic abuse, concerned that their inclusion in an online CPO schedule means that their name and address is easily searchable by their ex-partner, would be a reminder that data protection laws exist for good reason and organisations should be cautious of publishing personal data unless genuinely necessary.
Regulations are promised concerning the standards of data applicable to the CPO process, which should hopefully resolve these types of concerns.
Confirmation of CPOs
The next problem that the Bill has sought to address is the 'all or nothing' approach to confirmation of a CPO.
At present, if faced with a CPO that, for example, lacks planning permission for the underlying scheme, the confirming authority can only either refuse to confirm the CPO altogether, or take the risk and confirm the CPO knowing that planning permission may never come forward.
If enacted, the bill would allow the CPO to be confirmed, subject to a condition – such as that planning permission for the underlying scheme is granted (and challenge free) by a specified date.
This instinctively feels like a positive and helpful proposal, but it remains to be seen what type of conditions can be imposed, and how often.
It is easy to see a future in which every CPO is confirmed subject to a condition as to funding and viability.
However, these factors will always carry an element of uncertainty, whether they are considered during the public inquiry - as funding and viability issues already are, and should be, a prerequisite to obtaining confirmation of a CPO – or at a later stage upon an application for a new fulfilment notice.
Second, what is seen as welcome flexibility for an acquiring authority will often be unwelcome uncertainty for those with land included in a CPO. It is already difficult enough for those living under the shadow of a CPO, often for several years.
Extending this period of uncertainty, and introducing further stages at which objections must be lodged, seems to be taking a burden off the confirming and acquiring authorities and placing it onto the shoulders of the affected landowners.
This may even be seen as an underlying theme to a number of the changes that the Government is introducing. The changes appear to be more designed to address issues faced by the acquiring authority than those whose land is to be acquired, which arguably matches the more 'top-down' approach taken by the rest of the Bill.
The ability for the confirming authority to extend the standard period for implementation of a CPO falls into this category.
The current three-year deadline applying to most compulsory purchase situations can result in authorities acquiring land in a panic before their ability to do so runs out.
An extended deadline not only prevents authorities from having to take land before they really need it, but also allows more time for parties to agree and implement an alternative solution.
Again, the suggested extra flexibility is a good cure for a particular problem, but it should come with a health warning that it may have side effects. A longer implementation period will not always be put to good use by an acquiring authority, and may simply have the effect of creating a longer period of uncertainty for those whose land is included within the CPO.
It also has the potential to exacerbate existing difficulties inherent in the compensation system. When applying the statutory planning assumptions in section 14(5) of the Land Compensation Act 1961, compulsory purchase valuers are already required to battle with the difficulties created by long periods between the 'launch date' – the date on which they must assume that the scheme underlying the CPO was cancelled – and the 'valuation date'. The potential to extend the vesting date may not have created this difficulty, but it will not help it.
However, the removal of the ability for a remaining objector to force a public inquiry may be less disadvantageous to affected landowners than it first appears. The former 'right to a public inquiry' is to be replaced with a 'right to a hearing'. For most objectors this will provide a forum which is just as good, if not better, for their objections to be heard.
While we must await regulations to give us the details, it is likely that hearings will provide objectors with a less formal and intimidating environment in which to voice their concerns and so encourage more active participation in the process.
Certainly, limiting the occasions where the public purse is put to the cost and expense of a full public inquiry, particularly where there are no complex issues or only a small number of objectors, must be a welcome change for all.
Delicate solution
As can be seen, the planning system and the issues surrounding CPOs are not straightforward. Changes can often seem to some as mere tinkering around the edges, introducing minor amendments to fix specific and identifiable issues. But dealing with such a complex, and often emotive, CPO system can sometimes seem like playing 'whack-a-mole' – fix one problem and another inevitably appears in its place. Addressing the difficulties in the compulsory purchase system needs a delicate solution.
The changes set out in the Bill are not the wholescale changes to the compulsory purchase system that others may feel are needed. However, that the Government is wanting to encourage authorities to use their compulsory purchase powers is both positive and understandable. That it is therefore considering how the system may be improved is a good thing, and one that many in the industry wish to encourage them to keep doing.
While small improvements to the compulsory purchase system are arguably better than an entirely new system, which would be accompanied by entirely new problems, it is important not to overlook the potential for even minor amendments to cause fresh issues in lieu of those that they were aimed at fixing.
It is important that all those that work within the compulsory purchase system regularly and who are therefore well-placed to spot potential issues – including those within the highways industry – remain alive to the potential reform and respond to and comment on the detail of the proposals when the opportunities arise.