Shaun Taylor, highway maintenance manager at Bristol City Council, tells Highways about some of the difficulties his authority had using the SCANNER road condition monitoring technology and how moving to new systems can bring benefits.
A survey from the Department for Transport (DfT) late last year on how authorities monitor and collect road condition data, seems set to lay the foundations for a programme of reform to how authorities monitor highway condition.
Currently, the surface condition of local 'A', 'B' and 'C' roads in England is often measured using SCANNER (Surface Condition Assessment for the National Network of Roads) technology, adapted from the TRACS (TRAffic-speed Condition Survey) technology that is used to measure surface condition of Highways England managed roads.
However, the DfT highlights that other technologies are starting to emerge, which can monitor and measure road condition using camera imaging systems connected to machine learning software that identifies defects. One company taking a lead in this area is Gaist, which helped Mr Taylor in Bristol develop new asset management strategies and more targeted treatments.
Mr Taylor explains: 'Gaist has been a real turning point. I think SCANNER has its place but it isn't suitable for everything. We found SCANNER was not always providing the outcomes we needed to make informed decisions on our unclassified and urban roads. I understand it works on the main A roads but in a busy environment the results were sketchy to say the least.
'SCANNER needs to get up to 20kmph, which in a city environment can be quite difficult. There were also a lot of false positives. Cracking was the big false positive that SCANNER was struggling with.' After checking with DfT that it was fine to use a new system, Mr Taylor contacted Gaist to survey the network to help target the council's spending.
'It took two or three weeks to survey the network in July 2018, to inform a repairs and asset management programme based on where the data suggested we had defects. We then sent experienced engineers to see if this were the right places and we had a 100% success rate. We never went to somewhere that didn't need a repair.
'We also had engineers colour code the network and compare it with the data from Gaist and it was almost identical.
'This gives us a real opportunity to get the best value for money. I don't use SCANNER now, I am using Gaist for all the network.'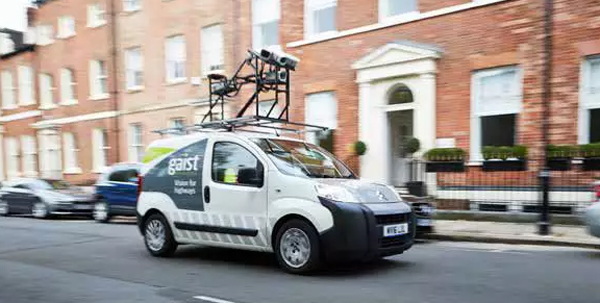 Mr Taylor points out that 'there are plus and minus points'. For instance, he points out that Gaist's HD imagery system cannot see rutting, unlike SCANNER.
The benefits are pronounced though. Mr Taylor says he now has 'full confidence in lifecycle modelling' and in the figures around his maintenance backlog and funded asset management system, and all this at a 'similar cost to SCANNER'.
Another point he makes is that preventative measures, including surface dressing, are the best tools in Bristol's armoury, and that requires staying ahead of the cracking before it deteriorates into potholes: 'Scanner was not able to do that.'
Climbing the mountain
As with every authority, Bristol's figures make difficult reading after more than a decade of austerity.
'We have a backlog of £158m. I am still seeing it depreciate and am using the surface dressing as a sticking plaster. We are stopping the potholes through preventative maintenance but we are not stopping the structural underlying depreciation.'
However Bristol's highways department has been coping well under the circumstances and, over the last few years it has deployed more surface dressing or micro asphalt treatments, reducing the need for resurfacing by keeping roads out of the danger zones for longer.
The surfacing methods used by the council on footways tend to employ slurry seal, laid to 10mm, which gives at least eight to 10 years of life usually. Mr Taylor says a fibre deck employed by the council has been inspected eight years later and is only just wearing off. This is enabling the authority to treat 250,000 square metres, reducing trips and fall claims.
It also has a good record of claim repudiation, generally keeping figures down to the low tens of thousands in recent years.
Asking the right questions
He says he is 'really pleased' that the DfT is asking questions about the new technologies and considering new ways to support better asset management.
'It's the right move. I am grateful to the DfT for asking the questions. The technology is moving forward and highways authorities need to move with the tech,' he says.
As a next move, Mr Taylor has asked Gaist to look at all the signs and lines on the network and he is starting to look at new ways to conduct footway surveys, as they can't always be picked up by Gaist using its normal video system. Mr Taylor has discussed doing a hybrid solution of some from vehicle and the potential of body cams for walked inspections.
'It would be great if we could get safety inspectors with a body cam, as they cover every footway in Bristol at least once a year.'
Mr Taylor says he is also looking at drone survey for structures but not for highways, as there could be too many safety issues with letting drones conduct surveys above live carriageways.