The Welsh Government has announced 50mph speed limits on five major roads as part of a package of measures to improve air quality that raises the prospect of mandating councils to introduce clean air zones (CAZs).
The package, announced by environment minister Hannah Blythyn (pictured), includes a new £20m Air Quality Fund to reduce emissions and improve the environment.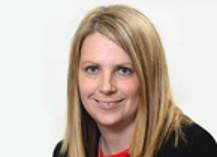 The fund will run until 2021 and support local authorities to comply with nitrogen dioxide (NO2) limits and improve air quality in their areas.
The devolved administration has also launched a consultation on a framework for CAZs and a separate consultation on plans to reduce concentrations of NO2, as part of the wider UK plan to tackle roadside NO2 concentrations.
Ms Blythyn said: 'We will encourage local authorities to introduce Clean Air Zones, where evidence suggests they are needed to reduce harmful emissions, as well as launching a new website which allows people to check the air quality in their area.'
There are currently no CAZs in Wales and the consultation document on CAZs states: 'The Welsh Government does not currently propose to require any local authority to introduce a CAZ.' However, it asks: 'Should Welsh Government direct local authorities to introduce a Clean Air Zone, and, if so, under what circumstances should it do so?'
The Welsh Government said temporary speed limits will come into force within the next two months 'over the short length of the exceedance' at five locations to reduce NO2 levels where levels are currently above legal limits:
A494 at Deeside
A483 at Wrexham
M4 between Junctions 41 & 42 (Port Talbot)
M4 between junctions 25 & 26 (Newport)
A470 between Upper Boat & Pontypridd
It said the measures are expected to deliver immediate improvements to air quality at the key locations, with speed limits expected to reduce emissions by up to 18%.