The Cabinet Office has told public sector contracting authorities to pay suppliers immediately and consider 'advance payments if necessary'.
Public sector bodies should pay suppliers within 30 days under the Public Contracts Regulations 2015 but contracting authorities 'now need to accelerate their payment practice' the Cabinet Office said.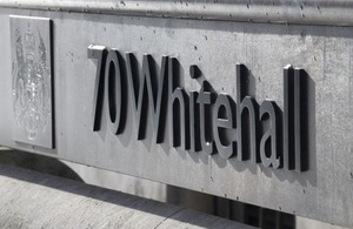 It published a new Procurement Policy Note (PPN) applicable to all contracting authorities, including central government departments, executive agencies, non-departmental public bodies, local authorities, NHS bodies and the wider public sector (excluding Devolved Administrations).
Swift payment, payment in advance and open books
Usually, central government rules prohibit advance payments without Treasury consent.
However, the PPN states this practice is 'granted for payments in advance of need where the accounting officer is satisfied that a value for money case is made by virtue of securing continuity of supply of critical services in the medium and long term'.
Advance payments are now capped at 25% of the value of the contract. These new rules apply until the end of June 2020. The Treasury will review in mid-June whether this consent needs to be extended for a further period.
In the PPN, the Cabinet Office said all contracting authorities should inform 'at risk' suppliers they will continue to be paid as normal even if service delivery is disrupted or temporarily suspended.
To qualify for some of the new payment rules, suppliers must move to open book accounting to ensure transparency.
This means they must give the contracting authority 'any data, including from ledgers, cash-flow forecasts, balance sheets, and profit and loss accounts, as required and requested to demonstrate the payments made to the supplier under contract have been used in the manner intended'.
Contracting authorities should also:
Put in place the most appropriate payment measures to support supplier cash flow
If appropriate, contracting authorities should provide relief against their current contractual terms (for example relief on KPIs and service credits) to maintain continuity rather than accept claims for other forms of contractual relief, such as force majeure.
If the contract involves payment by results then payment should be on the basis of previous invoices, for example the average monthly payment over the previous three months.
Ensure invoices submitted by suppliers are paid immediately on receipt
Suppliers
Suppliers should identify which elements of the invoiced amount relate to services they are continuing to supply and which amounts are attributable to the impact of COVID-19.
The guidance suggests that where possible, any payments made to suppliers during this emergency period should be adjusted to ensure profit margin is not payable on any undelivered aspects of the contract, 'however this should not delay payments being made'.
'Suppliers should not expect to make profits on elements of a contract that are undelivered during this period and all suppliers are expected to operate with integrity,' the guidance states. It adds that public authorities will take steps to reclaim monies where the contractor was not acting with integrity.
The guidance also warns contracting authorities against giving contractual relief to suppliers 'who were already struggling to meet their contractual obligations prior to the COVID-19 outbreak'.
Re-deployment:
The guidance notes that many suppliers will not be able to fulfil their contracts due to action taken elsewhere, for example transport services for school children due to the closure of schools.
'Wherever possible, contracting authorities should seek to re-deploy the capacity of those suppliers to other areas of need; this can be implemented via a time-bound variation to the original contract under regulation 72 of the Public Contract Regulations (see PPN 01/20). '
Contract relief
If a supplier seeks to invoke a clause relating to a form of contractual relief that would allow them to suspend performance, such as force majeure, contracting authorities should first work with the supplier to amend or vary contracts instead.
These variations could include changes to requirements, delivery locations, frequency and timing of delivery, targets and performance indicators.
Other reliefs sought by a supplier could relate to any contractual obligation but usually take the form of one, or both, of the following: an extension of time for contract performance (eg revised milestones dates or delivery dates, etc);
a waiver or delay in the ability of the contracting authority to exercise a right and/or remedy (e.g. to claim liquidated and ascertained damages, service credits or terminate the contract).
Do you have 5 minutes?
Contracting bodies would like you to take five minutes to fill in this survey to ensure they have the right information to best represent the sector: click here
The survey has been prepared to support the industry's leading trade and representative bodies: Association for Consultancy & Engineering, Build UK, Chartered Institute of Building, Civil Engineering Contractors Association, Construction Plant-hire Association, Construction Products Association, Electrical Contractors Association, Federation of Master Builders, and Institution of Civil Engineers; as part of their response to the Covid-19 pandemic.