Dominic Browne speaks to Gaist CEO and founder Steve Birdsall about the international highways and infrastructure market.
Steve Birdsall started his career as a British Army field surveyor and has gone on to become a leading figure in highways with more than 30 years' experience in his specialist area of data management systems and the strategic management of infrastructure and assets worldwide.
Gaist, the company he founded, has become a key partner across local and national government on a range of major projects and has represented British industry on international diplomatic and commercial tours. It has a presence in overseas markets including Japan, Middle East and Africa where the company is transforming insight into highways and highways data.
Following a recent business trip to Africa and Japan, Mr Birdsall talks to Dominic Browne about international highways markets.
What are the different jobs you do in the different continents and how does that translate to the different needs of different continents?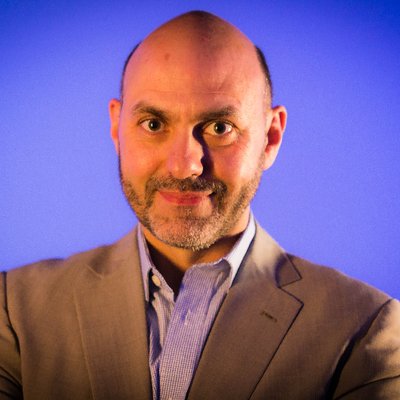 Actually, the needs of highways network operators/asset managers are largely the same all around the world, there are no really significant differences at all. Obviously, certain countries have more resources available to them than others, but the difficulties they face on a technical level are the same. In simple terms, understanding the condition of their networks, the rate of decline and which investment and maintenance options offer the best short and long term value for money.
I am also seeing first hand the universal growing dissatisfaction from the public, who demand to see good roads to allow them to travel and trade within their countries.
Can you describe your recent work in Africa and Japan and what that experience has been like?
Gaist have been working in Japan since 2018. We completed a full highways condition survey of Yokosuka City, south of Tokyo in 2018 in collaboration with the Shimizu Corporation. Shimizu is a Japanese construction company with a 133 billion yen turnover, that has chosen Gaist to work with them across the world to provide them with lifecycle asset management data and technical consultancy for their highways projects.
In August 2017, a joint statement was published between the Japanese Government and the UK Government during then prime minister Theresa May's visit to Japan, setting out a shared vision for cooperation in areas of trade and defence. Our work in Africa is born from that aspiration for the two countries to collaborate.
In October Gaist signed a joint UK-Japan-Uganda Memorandum of Understanding (MOU) at the Tokyo International Conference on African Development (TICAD7) in Yokohama, Japan. The MOU is designed to deliver on the shared aspiration of the UK and Japanese Government to assist African nations to invest into their transport infrastructure. Japan and Uganda couldn't be any different in terms of culture, but there is a common understanding of the problems faced in infrastructure development, management and maintenance.
The work we are doing is to provide a rapid, yet highly detailed assessment of the highways network to understand what is needed to bring the network into a lifecycle asset management regime and also to identify potential PFI projects supported by Japanese investment.
We see in Europe the roads increasingly becoming a unified network. Is there any validity to a 'one world' or at least one continent infrastructure concept?
There will always be an argument for leveraging economies of scale and centralising decision making to be able to take a 'whole network approach' to maintenance and investment and some countries, particularly those in the Middle East operate very much on that basis.
However, it is hard to see how this would be achieved in the UK. With more political power being devolved and with local budgets to spend on regional initiatives, I can't see a time soon when control of local road networks will be relinquished to a centralised agency, particularly given that roads are evocative and politically sensitive. However, there may be a middle ground that sees the smaller networks being combined into larger more efficient highways authorities.
How do you see data and artificial intelligence (AI) helping produce more unified infrastructure platforms and systems across the world?
It is hard to overstate the benefits of having easy to access data of all types available from a single managed source. The savings and efficiencies that will flow from much improved decision-making will be massive. The Geospatial Commission is very much championing this approach across all sectors as it recognises the huge economic advantages good data-sets can realise.
Location-aware technologies are already beginning to revolutionise industry. From navigating public transport to tracking complex supply chains and planning efficient roll-out of new digital infrastructure such has broadband and 5G, These exciting new digital systems are already quietly enhancing many aspects of our lives.
AI, despite the enormous amount of hype that still surrounds it, will soon start to provide a huge amount of real-time, and other temporal data that can be mined by a new generation of systems and applications that will unlock new insight into transport services and infrastructure.
Gaist has recently been commissioned, by one single customer, to collect data on highways and footways for approximately 100 towns and cities in the UK. This is a very good demonstration of the value commercial organisations now place on understanding highways and the streetscape.
My fear is that Government and local government is not embracing the use of new technology quick enough and that they are continuing to use legacy technology and outdated data formats long past their useful life. There is a real danger that the public and commercial companies will soon know much more about the highway and footway networks than the asset managers and Government decision-makers, and in some cases some organisations already do.
As a company we can now calculate the deterioration rate for every classified road in England and much of Scotland, and we can run complex analysis to understand everything from how a particular crack has formed to the true state of the national network and the exact rate at which it is deteriorating.
Government and local government must shift their focus from developing specifications and standards around how data is collected and processed to seeking the very best data available and focus on ensuring that it is transparent and auditable. By the time any particular industry steering group can formulate and implement a new standards and specifications, technology will have moved on considerably, meaning that further innovation becomes locked-out. We only have to look at how the UKPMS protocols have become outdated and sub-optimal.
This is not unique to the UK, I see the abandoning of traditional ways of collecting highways condition data by many countries in a bid to use the best of new emerging technology.
What are the main dangers of certain countries exploiting others in this sector and how can data allow developing nations to empower themselves?
The developing economies are investing heavily into new state of the art roads, railways, ports and airports. However, much of this investment comes from foreign companies and other organisations. This kind of significant inward investment can have many unforeseen consequences. I fear that by importing the technical skills, labour force and support services needed to deliver on that investment, there is a real danger that the country does not grow its own expertise and capability and the local jobs could be taken by other nations, removing some of the positive benefits the investment should have provided.
This will lead to an over dependency on the investing countries who may put shorter term interests in profit over the longer term, whole of life need of the infrastructure itself.
Africa is a good case in point, as some countries are seeing many of the negative effects of large-scale Chinese investment into national infrastructure.
Using data, Gaist is bringing developing countries the understanding of the actual financial need of a network over the whole of its life, so that the right investment case is made in the first instance.
What is your message to the UK market and government with regards your experiences working overseas?
Firstly, having been on a number of trade missions with prime ministers and ministers and having just returned from the World Road Congress in Abu Dhabi, it is clear that there is a huge market for UK products and services and that we are not exploiting the massive opportunities to be had oversees.
Huge investment is being made into infrastructure in the more developing economies. The Department for Transport witnessed first-hand at the World Roads Congress the real opportunities we have to export British expertise, technology and services into the global market.
It is also fair to say that the Department also saw how many countries are moving away from traditional ways of monitoring road condition, statistics and seeking, and embracing, new data collection technology to provide the required level of insight needed to overcome many of the same problems we are dogged with in the UK.