The Department for Transport's Incentive Fund self-assessment process came on the scene five years ago and has undergone changing fortunes and differing levels of support ever since. As it comes to the end of its first funding cycle this financial year, and looks set for reform, Dominic Browne speaks to one of its creators about a funding pot that punched above its weight but sometimes lost its balance
A top sliced cash pot is not really supposed to change a sector. It's a politician's gift, a press release, a civil servant's pet project. In highways it often just shores up finance that had bled off into other services anyway. The highways self-assessment process was different.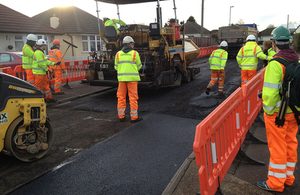 With a relatively small amount of cash, this funding system accelerated and locked in a culture change that helped staunch the wounds of austerity.
If we had to face up to managed decline, at least it had to be managed well. The sector knew 'worst first' was not the way to go, but was not always as quick as it should have been in introducing highways asset management plans.
The self-assessment process took the matter out of officers' hands, then told them to stop the hand wringing and get on with it.
From resistance to acceptance, to celebration and then to scepticism, the sector has changed its mind several times about the self-assessment concept, which emerged out of the now disbanded Highways Maintenance Efficiency Programme.
It was intended to do away with perverse incentives for poor performance and introduce a real financial incentive around asset management.
While highway authorities recoiled at first at the idea of cash strapped councils losing even more money during some of the hardest cuts to local finance ever seen, eventually hard-nosed engineers recognised that it helped them raise standards, not least in securing more cash from politicians.
Then the suspicions began to creep in. Was everyone in Band 3 really a top performing council? Weren't some places being a bit over generous. When former director of local transport Graham Pendlebury admitted the DfT could not afford to carry out official audits of the returns it seemed the issue was out in the open.
Highways understands some form of voluntary audit group has been in development but such are the practical barriers involved, it has remained in development.
The mixed emotions about the scheme can be summed up in two responses from senior figures in the sector.
One said: 'Self-assessment has been really good. It has made people think about it. It's enabled people to get the resources both people and money to actually make the asset management more efficient. The self-assessment has brought asset management on without a doubt.'
Another said: 'There are authorities that say they are Band 3 and can't back it up with evidence. They are not doing the things they claim and the DfT do nothing with it. They just sign it off.'
Q and A with Matthew Lugg
Matthew Lugg OBE, is head of profession at WSP Local Government. He was on secondment at the DfT just over five years ago and helped write the questionnaire the process was based on.
How did it come about and what impact do you think the self-assessment process has had?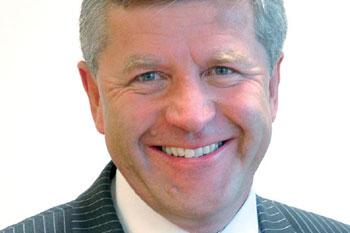 'The view from HMEP was that despite all the development of all HMEP products there still many local highway authorities that had made limited progress in all the attributes that can drive efficiencies and service improvement, namely asset management, customer engagement, resilience, benchmarking and service improvement, and better procurement.
'In discussion with DfT, HMEP felt if some of the capital maintenance funding could be incentivised to encourage local highway authorities take on board these attributes then it was more likely that this would happen.
'I remember at the time there was a lot of opposition but if you ask any senior local authority highway managers now they are very complimentary about the difference that self-assessment has made particularly in achieving political support for better asset management.'
Have there been any changes to the questions over the years?
No - it has stood the test of time and it was always felt it would be unfair to move the goalposts part the way through its five-year duration.
What concerns do you have about the lack of audit for the responses?
The whole process lost a lot of credibility at an early stage when all those highway authorities that formed part of combined authorities were excluded from the incentivisation process. This included all the Manchester, Liverpool, Teesside, West Midlands and Bristol Mets probably around 30 councils many of whom were the ones that most needed to improvement.
DfT have been threatening some form of audit for a while which I offered to help them with as inevitably when large sums of Government may be lost as a consequence of not getting into a particular band the local highway authorities will try push the boundaries to protect their budgets.
Do you think the process should have been done any differently looking back?
No, I think it served its purpose as most local highway authorities have achieved Band 3 status and it now needs to be revamped.
How do you think it should change in the future?
My advice is that before agreeing to provide any additional capital maintenance funding following the spring budget or the comprehensive spending review, DfT should require local authorities to demonstrate what outcomes they will achieve as a consequence.
So unlike the self-assessment process, which relied on evidence of systems and process this new approach will require evidence of achieving tangible outcomes to the highway infrastructure. This also may require some external stewardship.
Will there ever be a future body/new version of HMEP, do you think?
No, not as such. There are lots of proactive regional groups of local highway authorities doing valuable collaborative work it just perhaps lacks some national overview which could be through UKRLG.