Tony Llewellyn is collaboration director at Resolex. He is also a visiting lecturer at the University of Westminster. His latest book, The Team Coaching Toolkit is now available on Amazon.
The procurement of infrastructure is changing. In the UK, an increasing number of client organisations are actively intending to introduce new strategies for buying construction work. Many are beginning to experiment with new procurement models based on adding value through working with suppliers in long-term commercial relationships.
The driver for this change is a desire for better value achieved through efficiency and innovation. Initiatives such as Project 13, which has been initiated by the Infrastructure Client Group, require the contractors to act as the integrator of the various specialist sub-teams that are working on a programme.
Contractors and engineers who have spent the last few months bidding for a role as a Delivery Integration Partner for the next stage of the Highways England Regional Investment Programme will be familiar with the various technical and commercial issues that are part of this shift in emphasis. In this article however, I want to focus on a much less well understood question, which is around the skills required to actually integrate a team.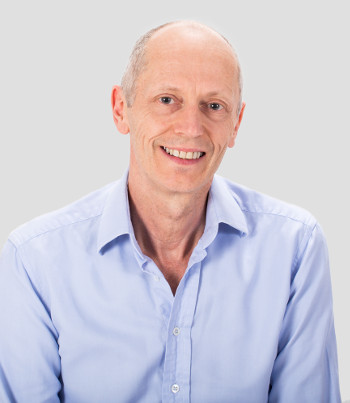 The idea of integrated teams is not particularly new. The Latham (1994) and Egan (1998) reports both advocated the need to move away from the short transactional mechanisms common place throughout the construction industry, and towards the development of 'Integrated Teams'. The core idea of an integrated team is one where the client, designers, contractor and specialist supply chain work as a cohesive unit to deliver a common objective.
A considerable amount of academic research has been undertaken into the concept, with the almost unanimous conclusion that integrated teams were an important step towards greater efficiency. A number of public and private organisations dabbled with an integrated approach in the noughties, most notably with the delivery of Heathrow Terminal 5.
The recession that started in 2008 brought much of the positive thinking about partnerships and alliances to an abrupt halt, as construction orders collapsed and contractors and consultants began the race to the bottom. So are we finally going to see the ideas called for by the Latham and Egan reports turned into reality? Or will the industry's collective obstinacy and short-term thinking continue to frustrate attempts to find a more effective way of working.
There are some reasons to be optimistic. Changes in organizational behavior are nearly always driven by money and so if clients decide to change what they are proposing to pay for, then the supply chain must adapt, whether it likes it or not. It is therefore going to be interesting to see how the role of the 'Team Integrator' develops. The research is there to show that the integrated team approach can work.
Data being collected by Constructing Excellence shows that by shifting from a transactional to a collaborative process typically reduces overall cost and delivers projects faster.
There are however some systemic challenges that need to be worked through.
Clients need to rebuild their ability to lead projects and to make timely decisions on what they need (as opposed to what they want).
Consultants need to adjust their economic models. They must learn to work more flexibly with the commissioners, stakeholders and specialist suppliers with a focus on helping deliver solutions rather than trying to maximize chargeable hours.
Contractors must make a fundamental change in their belief as to where they add genuine value. The provision of administration of contractual procedures and the notional management of risk in return for very low profit margins is proving to be an unattractive business model. Future competitive advantage lies in being able to demonstrate a capability to assemble and manage cohesive teams.
For many firms these changes are going to be a significant challenge. Few contracting or consulting firms have the established process or skills for building real teams. The mindset of most project managers is based on a focus and task completion with little thought given at an organisational systems level as to how the people will work together in a trusting and collaborative relationship.
There is going to be a need for project managers and construction managers to acquire an additional set of skills. The whole point of the Integrated Team approach is that the specialists from different organisations talk to each other and are comfortable sharing and developing ideas together. The project leader's primary skill is therefore less around understanding the technical challenges of the project.
An Integrator must become an expert in building effective and resilient teams. The day-to-day activities will revolve much more around two-way communication. The ability to really listen will be a core skill. Similarly the ability to recognise the weak signals that indicate the nature of the relationships between team members such as body language and tone of voice will be an essential capability. The leadership style is build on the philosophy of team coaching rather than the traditional mechanisms designed for 'command and control', and more team coaching.
As an illustration, I set out some examples of key team integration activities.
Assess the collaborative maturity of the team. The wider team's ability to connect and collaborate will vary according to the experience of the individuals involved. Building the process and skills to evaluate maturity should be a fundamental element of the project mobilisation process. Where necessary the interior team should then be providing training and mentoring
Set up the team to establish the desired behaviours. Strong teams rarely form by default. The solution is the application of a structured approach to team development where each team co-creates the rules on how they are going to work together.
Build a common vision and understanding. Getting everyone aligned to a common sense of purpose has been found to be a critical element of team performance.
Reinforce stakeholder commitment. Managing key external relationships should be planned and delivered by senior members of the team.
Soften the boundaries between supply chain members. Teams with strong interdependencies learning to integrate their knowledge and skills to create outcomes not possible by working alone. The integrators role is to facilitate the development of trusting relationships and to ensure critical interdependencies become routes to creative problems solving rather than road blocks to progress.
Embed iterative learning. Encouraging the teams to acquire the habit of periodic reflection on what is working, and what needs to be changed or adapted.
Encourage experimental innovation. Helping the teams feel comfortable in taking the risk of developing and testing new ideas.
The prize for those willing to make these adjustments is a promise of profitable long-term relationships that will elevate those firms above the scramble for low margin/no margin contracts. The step change needed however is not in finding better structures or process for imposing control.
Success lies in the ability to develop a new generation of managers who can lead integrated teams through an ability to coach the wider team to build strong relationships that last years rather than months. Organisations can put in place the structures and training to help build these new skills. It is however ultimately down to the individual as to whether they have the aptitude and appetite to become an integrator.