One of the UK's leading road marking companies, the WJ Group, has launched a companywide 'leadership training' initiative for its workforce.
Staff identified as potential future leaders have been included to give them the skill set they will need to progress their careers, as well as those already in leadership roles.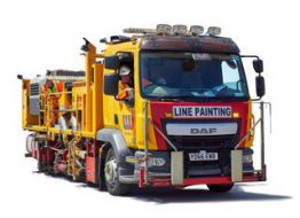 'Our employees are our greatest asset and we recognise them as professional people who make a valuable contribution to the successful implementation of highway infrastructure maintenance. It's that ethos that has helped us grow a highly successful business,' said Wayne Johnston, WJ Group managing director.
The programme builds on the foundation provided by the WJ Training Academy, as well as WJ's participation in the National Highways Sector Scheme 7 (NHSS7) and the Road Safety Markings Association (RSMA) applied skills training.
The company has also been collaborating with the Institute of Highway Engineers (IHE) for some time and has learned from its Elevating the Practical initiative.
This has helped it 'recognise the value of practical industry experience and professional development of people at all levels to help address the skills shortage,' WJ said.
IHE chief executive Richard Hayes said: 'The IHE wants to recognise experience and focus on providing engineers and technicians with the skill set and knowledge that is vitally needed by the highways industry.'
Membership of the IHE has allowed WJ individuals to take advantage of the Institute's extensive highways experience and trained specialist advisors, mentors and reviewers, while working towards formally recognised qualifications, based upon their industry experience.
WJ Group has a number of employees with IHE Membership and EngTech Professional qualifications and are the winners of the prestigious Highways England 'Championing Safety' award based on their 'Transforming Roadmarking Sector Safety Standards'.