Amey has agreed to pay Birmingham City Council £215m to terminate its Highways PFI contract following a high profile court case.
In a statement Amey's owner, Ferrovial' said the agreement involves the payment by Amey of £215m, of which £160m will be paid in 2019 and the remaining £55m over the next six years.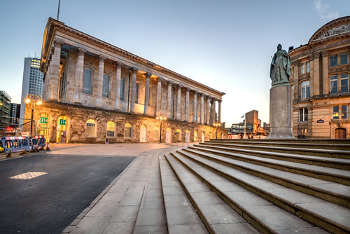 It said Amey will continue to provide services on an interim basis until 30 September 2019, which may be extended until 31 March 2020.
Last year Amey lost a five-year legal battle in the Appeal Court over the £2.7bn deal. Lord Justice Jackson said Amey had applied an 'ingenious new interpretation of the contract' to avoid certain repairs.
In a joint statement, Birmingham City Council and Amey plc said: 'A consensual settlement agreement has been signed for Amey plc to exit the Birmingham Highways PFI contract.
'As part of the agreement, Amey will continue to provide services until a replacement contractor is found to deliver those services on an interim basis. That interim replacement will be sought as soon as possible, but will be in place no later than 1st April 2020.
'The full retendering of the project to find a permanent replacement contractor will take place during 2020/21.
'All parties will be working closely in the coming months to ensure the smooth transition of services and staff.'