The Treasury will announce revised funding levels for local road upgrades during next year's Spending Review, leaving a significant funding gap as the £12bn Local Growth Fund (LGF), comes to an end.
As Highways has reported, the 2020 Spending Review and National Infrastructure Strategy failed to mention two flagship policies – a National Roads Fund (NRF) paid for through hypothecation of Vehicle Excise Duty (VED) and a pledge to spend £3.5bn from the NRF on upgrades to local authority roads, through the Major Road Network (MRN) and the Large Local Majors funding pots.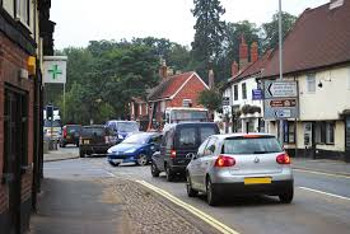 Treasury officials have now told Highways that 'local roads investment for the next five years will be set out at next year's SR'.
Officials have not clarified whether this refers to the current five-period (2020-25) that the NRF was supposed to cover, or five years from 2022/23, but it confirms that the commitment to spend £3.5bn for local road upgrades has been dropped.
The Department for Transport has repeatedly failed to clarify how much money will be available for local road upgrades over the five years.
However, Treasury officials told Highways that National Roads Fund, totalling £28.8bn for 2020-25, 'encompasses strategic roads investment, and local roads investment' and will provide '£27.5 billion for strategic roads investment over the next five years'. This suggests that there will only be £1.3bn available from the NRF for local roads during this period.
The Government has previously sought to avoid admitting directly that the additional £2.1bn for the 2020-25 Road Investment Strategy (RIS 2) that was announced in this year's Budget came at the expense of local road upgrades.
However, as Highways has reported, the Government has so far only announced a handful of schemes funded through the NRF. Of three schemes cited in the National Infrastructure Strategy as being funded during 2021/22, only one is a new scheme.
The apparent sharp drop in spending on local road upgrades during 2021/22 is exacerbated by the end of the £12bn LGF funding pot.
The LGF ran from 2015/16 to 2020/21, promised to provide £5bn for transport from 2016/17 to 2020/21 and was described by the Department for Transport as the way that 'the majority of local transport improvement schemes are funded'.
The lack of clarity over funding is likely to exasperate councils and sub-national transport bodies, who will now have to wait for a spending review beginning in the 2022-23 financial year to hear how much money is available for upgrades for which they were invited to bid last year.
Despite this lack of clarity, the Treasury said the NRF 'provides long-term certainty for roads investment, including the Major Roads Network and Large Local Majors'.
Hypothecation claim fails the hypothetical test
The Treasury has also again refused to confirm that the Government will implement a longstanding pledge to ring-fence all English VED for roads spending – known as hypothecation.
The RIS 2 document, published in March, stated: 'Funding for this plan is directly linked to the money road users pay. For the first time since 1926, a new National Roads Fund (NRF) will dedicate a sum equal to all receipts from Vehicle Excise Duty (VED) for use on our most strategically important roads.'
But although the Government has repeatedly described the pledge to provide £28.8bn for the NRF as 'delivering its commitment to hypothecate English VED to roads spending', there is no formal mechanism for ensuring that the sum allocated to the NRF reflects actual VED receipts.
Despite repeated requests from Highways, the Treasury has failed to provide evidence that hypothecation of VED receipts has been put into operation or to clarify what will happen if receipts exceed or fall short of the sum allocated.
RIS capital spending deferred
Ministers have also re-profiled annual capital spending for Highways England, shifting more cash out of the forthcoming financial year and towards the back end of RIS 2.
The Spending Review document states that annual capital funding is now scheduled to be £3.8bn next year, then £4.4bn in 2022/2023, £4.8bn in 2023/2024 and £5bn in 2024/25. This reverses previous plans for capital spending to fall across these years.
A Highways England spokeswoman told Highways: 'The Spending Review [figures] are the confirmed figures, reflecting the publication of our delivery plan, supporting scheme schedules and costs, much of which was designed to benefit industry by creating a smoother investment profile.
'The opportunity to amend the profile in the Spending Review means that final changes to the programme, as well as subsequent initial estimates of impacts from COVID-19, could also be incorporated.'