Highways England has confirmed that the government-owned company will continue to operate throughout the current national lockdown in a COVID-19 compliant way.
The message came from its executive director of commercial and procurement, Malcolm Dare, and followed the prime minister's announcement of a new lockdown due to a spike of COVID cases.
Mr Dare said: 'As with the previous lockdowns and regional restrictions Highways England will continue to operate in the COVID-19 compliant way that we have all collectively evolved.
'Again, the Government has stressed the importance of continuing with construction and maintaining national infrastructure and we will not be stopping any current or planned activities. I would like all suppliers to support this approach in the same way that you have supported Highways England since the start of the pandemic.'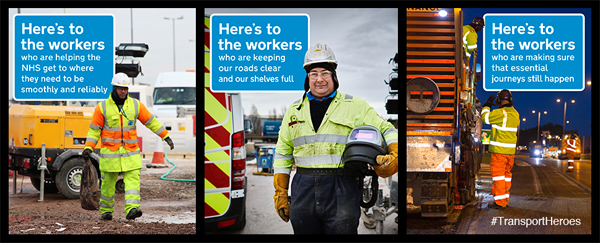 Mr Dare also reiterated that all supply chain activities 'must be in line with the latest Construction Leadership Council Site Operating Procedures and Government guidelines'.
'It is essential that we do this in order to keep the strategic road network operating to support the country, the economy and to maintain cash flow to all tiers of the supply chain.'
He ended by thanking contractors for all the work they are doing to keep the SRN moving throughout these difficult times. Mr Dare asked for companies to work with their normal points of contact at Highways England to keep it 'fully informed of any challenges that you believe could occur, or you are experiencing, so that we can ensure a co-ordinated Highways England and supply chain response'.
Any questions please use the Corona.Information@highwaysengland.co.uk e-mail address or pressoffice@highwaysengland.co.uk for issues regarding media.