The Department for Transport (DfT) has announced individual allocations for all English local highway authorities outside London and the City Region Sustainable Transport Settlements (CRSTS) – with cash frozen at 2021-2022 levels for the next three years.
Given the current rates of inflation, one sector insider told Highways this could represent a real-terms cut of close to 20% in the first year alone.
The DfT published updated annual allocations for highways maintenance and the Integrated Transport Block (ITB) online, based on the existing sector-agreed formulae for 2022-23 to 2024-2025.
The webpage states: 'Individual allocations have been rolled over from 2021 to 2022 to ensure funding consistency.'
The October Budget and Spending Review pledged '£2.7 billion over the next 3 years for local roads maintenance in places not receiving City Region Settlements'.
Highways calculated at the time that spending of £900m a year represented a £69m annual cut against current spending of around £969m, including for both the Cambridgeshire and Peterborough Combined Authority and seven North East councils, which all receive maintenance funding outside the CRSTS framework.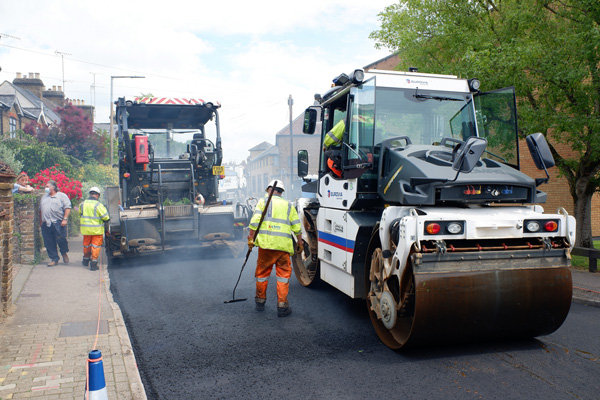 The DfT webpage shows the same authorities receiving the same annual allocations for maintenance for the next three years, and therefore also totalling £969m.
However, it appears that the headline figure of £2.7bn cited in the Budget for 'places not receiving City Region Settlements' does not include the North East councils, even though they have not currently been awarded a City Region Settlement.
The DfT said the North East will become eligible for a CRSTS 'once appropriate governance is in place', adding that in 2022/23 the North East is getting a one-year allocation £52m for its Highways Maintenance Block and other local road funding, in line with all non-CRSTS places.
It therefore does not consider it part of the £2.7bn, which it now refers to as for 'local authorities outside of London and the 8 largest city regions'.
The DfT said that this means total funding outside the CRSTS is around £916m, which was rounded down to give the figure of £2.7bn over three years.
Although this implies stable funding, councils have pointed out that the 2021-22 figure was itself a cut compared to the previous year.
County Councils Network devolution spokesperson Cllr Martin Hill said: 'We are pleased that the Government has confirmed that councils will not face a further reduction from April. However, this does not restore roads maintenance funding levels to those received by councils in 2020/21, meaning county authorities are still receiving almost £300m less funding compared to two years ago.
'Faced with rising costs, particularly with inflation at a thirty-year high, councils will therefore continue to face difficult choices in prioritising road improvement works with reduced overall funding. We will continue to urge for funding levels to be restored to 2020/21 levels.'
The total funding available across England is stated to be £1,385m, including £260m ITB. The cash available outside the CRSTS is stated to be £1,086m, including £170m ITB.