The second annual ADEPT National Traffic Managers conference took place this month. It was another major success, bringing valuable insights, updates and shared analysis.
Looking relaxed after the conference, key route network manager for Transport for West Midlands (TfWM) and chair of ADEPT's National Traffic Management Forum, Mark Corbin spoke to Highways about the issues his sector faces.
A virtual conference and real success
Having held the conference virtually, this year, Mr Corbin says he is keen to retain some form of virtual element.
'We had a guy from Finland join the conference. Our learning can be borderless. I want to keep the reach open and keep the learning going not just with ourselves but for other organisations.'
Street Manager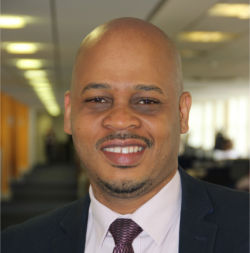 The big issue at last year's conference was the introduction of the Street Manager software for detailing and organising streetworks.
The apparently smooth transition has helped cool this hot topic and let traffic managers overcome this hurdle at a time when they certainly had other things to worry about.
Mr Corbin says: 'I think it has gone better than people anticipated. There was a lot of nervousness.
'We are still discovering things as we go – that is normal with a new software package. In the West Midlands, we are still tweaking things with our local authorities as we discover issues along the way.
'It helps us understand what is happening across our patch. We have had one or two issues with integration and getting the right level of detail pulled through from our authorities.
'But I think there is every opportunity to tweak it and work with the Department for Transport. If I went to my managers across the Midlands and asked what the number one problem is, I don't think it would be Street Manager.'
How does he expect or would like to see the software develop?
'I anticipate we will see it mature to provide the public with the information they need so they can make more informed decisions. I also expect it will develop to help us work more collaboratively as a sector, across local authorities, streetworks promoters, and those in the automotive industry. They need to know how we do our role to make their products better utilise the assets.'
Budgets
There are no prizes for guessing that the real main problem facing authorities is their budgets.
'It is diminishing year on year. Highways England and Network Rail are the only ones with a five-year settlement. In the local authority domain, we feel like a poor relation.'
This common issue is fraught with even more tension as councils prepare for a COVID winter.
'The reality is, the big question on local authority minds is how do we get our budgets to stretch, how do we deal with a winter with COVID, and how will the emergency social distancing and active travel measures develop.'
Crisis and opportunity
One of the most critical elements to the conference this month was the way it raised issues that councils need to think about now as they fast approach over the horizon. The prospect of billions of pounds of extra costs as a result of ash dieback and the need to remove dangerous trees from the network must be keeping some up at night. Or at least it soon will.
'This really needs to be part of our ask at the Comprehensive Spending Review,' Mr Corbin says.
'We know it is coming. Let's start lining up investment and planning for how we will address it.'
Another issue, almost upon us, is the need to plan for a massively expanded public charging point network for electric vehicles. Although here at least there are opportunities as well as problems.
So far, the Department for Transport (DfT) has made it clear there will be no national framework to advise on EV infrastructure. Councils will have to work through this change on their own, or at least in local collaboration teams.
Mr Corbin says: 'I agree to a certain point with DfT [but] I believe we need some national guidance.
'The department wants to remove petrol and diesel from the system by 2035. If we don't have a clear steer nationally about how we are going to move towards 2035, it falls locally, and you end up with a very different picture across the country.
'While there is a place for local, those local decisions are about the central aim of getting to 2035. If you don't have a framework for adopting EVs, what criteria do we apply to the infrastructure, how do we ensure some consistency in the automotive sector?
'We are not really learning from history. We have to set this out clearly and be clear with the automotive industry.'
With a background in the automotive sector himself, Mr Corbin highlights that it takes four to seven years to get the car from concept to showroom.
'A lot will change. If there is a standard, a framework; if consumers and the automotive industry and authorities don't have clarity, we operate in uncertainty, and things don't move.'
Road safety
Mr Corbin celebrates the automotive industry's impact on road safety, suggesting that the big progress in recent years has come mainly from the cars themselves.
'I see road safety as remaining a challenge because it has seen under-investment. The vehicle manufacturers have invested in research and technology; that's why they have made progress. As a sector, we have to drive in their slipstream and invest ourselves in making the roads safer.'
Connected vehicles
Another big area of investment for the automotive industry has been in software and greater automation and connectivity. The enormous amount of data from connected vehicles has the potential to improve all aspects of the road environment. How can councils make the most of these developments?
Mr Corbin argues again that there is a role for central government to facilitate, not dictate local decision-making.
'Data is expensive. When I talk to colleagues about acquiring data, this is where the system is weak. I want to get an idea of what the traffic in my area was like yesterday. In reality, I need to know what happened two minutes ago, but it is cost-prohibitive to provide that data. We just cannot afford it. If the purchasing power of government can be brought to help leverage and bring down the cost that makes sense.'
While central government purchasing power can fill in the gaps, there is also room for the public sector to make better use of the existing assets, he says.
As Highways has reported before, the West Midlands, along with Transport for London, has been able to work free of charge with Waze's connected community programme. This provides a useful, close to real-time, data set from the drivers themselves.
Mr Corbin reveals that in the West Midlands: 'We have built enhanced capability around the data we get from Waze. Over time you can build up a profile. We can model locations and understand certain conditions at certain times on certain days.'
TRO reform
The DfT plans for reform the Traffic Regulation Order (TRO) system, based around modernising and digitising the data and processes, with an eventual consultation on options expected.
Mr Corbin makes a case for what he thinks should be considered. 'You have to look at it in two ways. Firstly, streamlining the process to enable TROs to be better created, accessed and retrieved. I think that is critical. We still have local authorities with reams of paper-based TROs.
'Then there is the delivery on site. We have to bring this into the dialogue about where the automotive system is going and where the road system needs to go. 'We can't lose sight of why the rules are there, and who are they for. They are not for the professionals; they are for the users. We must not be too confusing. This is a very complicated area, but the rules are there to enable safe and efficient movement through the road system.'
Mr Corbin agrees that the principle behind the reform of the Traffic Signs Regulations and General Directives could be useful here. Namely, that the rules should provide templates, giving authorities the flexibility to adapt them to local needs.
'It gave designers the ability to be a lot more flexible as a principle that works. The direction of travel is a lot more locally focused. While I think it is important that the DfT enables the TRO reform, I think it then needs to provide practitioners with enough leverage to meet local needs.'