The age of COVID-19 has brought rapid behavioural and technological changes to many parts of our lives. Large numbers of people on video calls and a great digital dependency have led tech commentators to believe that the pandemic has brought forward widespread adoption of new technologies by two years.
No industry is immune to this change. Highways projects are being delivered differently from 12 months ago; social distancing is paramount, schemes have been redesigned to accelerate works but also to think carefully about resources – both human and materials. Our sector is adopting new ways of working and is committed to supporting a sustainable economic recovery.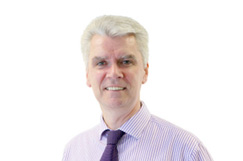 Yet there is still greater scope for local authorities and network operators to specify materials that deliver environmental savings, improved health and safety benefits for the workforce and require fewer people and less plant.
Warm mix asphalt is a case in point. There are many projects now benefiting from this technology but in some parts of the industry there may still be a lack of understanding about the benefits of this material compared to traditional hot rolled asphalt (HRA). Misconception, traditionalism and the need for technical departure from standards can stifle the opportunity to deliver improved environmental and social outcomes.
I believe we need a collective change of mindset and widespread behavioural change. There are a number of important reasons why.
Firstly, there are considerable carbon savings to be gained from using warm mix products. This is critical as many local authorities work to achieve net zero targets by 2030. Warm asphalt technology typically reduces the embodied carbon of asphalt compared to conventional hot mixes by 8–12%, depending on plant efficiency.
The principle behind the technology is that lower temperatures are used to manufacture these materials and therefore less energy is required. The actual energy savings will depend on the manufacturing process used at the specific production plant and the level of demand.
Secondly, warm mix asphalt has a number of health and safety benefits for the workforce. For example, for each 10°C reduction in temperature, there is a halving in the amount of fumes produced.
Hot asphalt is typically produced between 160°C to 190°C compared to warm mix asphalt, which is typically produced at 110°C to 140°C. As a result, this delivers a considerable reduction in the level of fume produced, creating significant environmental benefits for the workforce.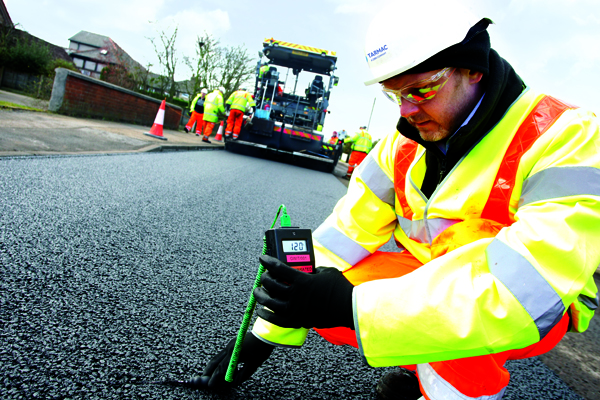 Warm mix has also proven to be significantly safer to work with in inclement conditions. Traditionally, when teams have laid hot asphalt in cold or wet weather, the amount of steam that is produced can impair visibility. By creating less steam, warm mix helps to create a safer site when weather conditions are less than favourable.
In addition, in the age of COVID-19, there is also the option to reduce the use of hot HRA and Portland cement concretes (PCCs) by using a suitable warm mix alternative, which eliminates the need for the additional personnel and the chipping machine on site, thereby reducing social distancing challenges.
Lastly, and critically, as warm mix cools quicker and can therefore be reopened to traffic earlier, it helps to reduce public disruption as works can be completed within a shorter time period. This then provides the option of avoiding work during peak traffic periods, or using this advantage to reduce the overall programme durations as more material can be laid each day.
Health and safety, carbon and productivity are all high on our collective agendas – they are helping to drive sustainable and safe projects in the age of COVID-19. However, there is an opportunity to go further and deliver improved outcomes in each of these areas with a greater adoption of high performing materials like warm mix. Our industry needs to build on the wider changes it is implementing and embrace new but proven materials technology.
Brian Kent is technical director at Tarmac