The current model of infrastructure delivery is not sustainable and the industry as a whole must embrace change, according to the head of the Civil Engineering Contractors Association (CECA) speaking to Highways during what has become a torrid March for the sector.
Interserve put a brave face on going into administration and being taken over by its lenders, promising 'business as usual' backed up by a pledge from the Government that subcontractors would be paid.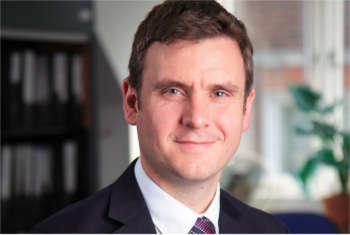 EY administrator Hunter Kelly said: 'This transaction secured the jobs of 68,000 employees, the majority of whom work in the UK, as well as ensuring there was no disruption to the vital public services that Interserve provides to the UK Government. Following this transaction the operations of the Interserve group are continuing to trade as normal on a solvent basis as a result of access to the new liquidity and are not in insolvency.'
Kier, currently going through a transformation programme that cost £10m last year alone, announced a pre-tax loss of £35.5m for the first six months of this financial year and forecast the full financial year 'to be earnings and cash flow neutral', with net savings of £20m predicted next year. A loss-making waste contract was cited as one reason for the poor results, and the company said it is in advanced stages of exiting the deal.
New chief executive Andrew Davies has the task of steadying the ship while the transformation takes hold.
Elsewhere, there were unconfirmed reports of Birmingham City Council rejecting a £245m payoff offer from Amey in order to settle a long-running dispute over the 25-year PFI contract for the city's roads and bridges.
Trafford Council is also considering parting ways with Amey on its 23-year mega contract and the troubled firm is involved in a legal case with Aggregate Industries over a Sheffield contract.
Parent company Ferrovial recently slashed its asking price for Amey by £660m, leaving it valued at £88m.
Dawnus Group, which employed 700 people across six regional offices and 44 construction sites, was unable to ride the storm and has gone into administration, citing uncertainty in the market and Brexit as key factors.
In a statement, accountancy firm Grant Thornton UK LLP said that three of its staff have been appointed joint administrators to nine entities known as Dawnus Group as of 15 March but not Dawnus' international operations.
In response, CECA chief executive Alasdair Reisner told Highways that it was 'a very challenging time in the industry at the moment,' adding that it was difficult to deliver high margins in terms of infrastructure delivery.
'There is no easy route out. We are where we are as a result of decades of an old approach that companies felt was sustainable in the past but clearly is no longer. We now need to move to a new approach.'
He said the sector needed to get away from an adversarial approach to a more long-term system based on high value, high productivity and long-term investment strategies.
'The big risk is that nice words don't translate into action and parts of the industry feel they can carry on with business as usual, undermining the efforts of others.'
He cited Project 13 as a new model that could help steer the sector away from the adversarial model to a more collaborative, productive way of doing business, which also has major clients' support.