Highways England has announced the winners of two contracts worth a total of £285m to upgrade the concrete surface of roads across the country.
Concrete roads make up almost 400 miles (4%) of the strategic road network and are mostly found along the eastern side of the country – in the North East, Yorkshire, East Anglia and the South East.
They were built largely in the 1960s and 1970s when traffic volumes significantly lower.
Highways England said that despite providing fifty years of virtually maintenance free life, 'decades of use and hundreds of millions of journeys' have left them in need of vital upgrades.
Depending on the condition of the roads, some will be repaired to extend their life and others will be fully replaced.
The five-year programme is part of Highways England's nationwide drive to revitalise concrete roads in England. Up to £400m will be spent to 2025.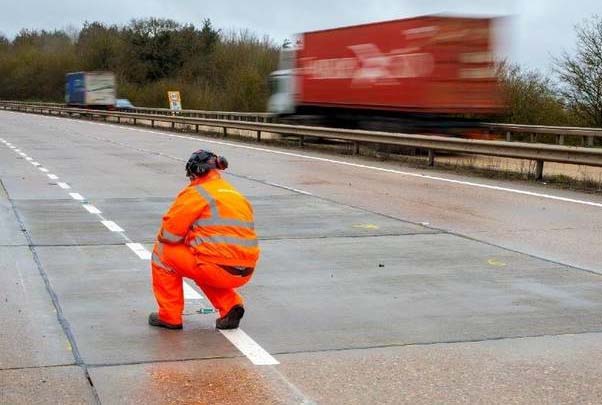 Regional director Martin Fellows said: 'Concrete roads have served the country well since they were first built half a century ago. They have proved tough and durable over the years.
'This is the biggest concrete road renewals programme we have ever embarked on and we're pleased to have awarded the final two contracts.'
The two new contracts are:
A Reconstruction Framework worth £218m, which will see Morgan Sindall Infrastructure and John Sisk & Son on a design and build arrangement to demolish existing concrete road surfaces that are in poor condition and replace with a new smoother surface
A Lifecycle Extension Works Framework worth £67m, which will see VolkerFitzpatrick, Colas Ltd, Dyer & Butler and Tarmac deliver specialist repairs to maximise the life of the existing concrete road surfaces of motorways and major A roads.
Highways England said that in the past year it has successfully extended the life of short sections of the A11, A12 and A14 and is using the lessons learnt from these projects to inform this new programme. This includes extending the life of more sections of the A12 and A11 this summer and major works being carried out on the A11 in the autumn.
The first of the contracts to revitalise concrete road surfaces was awarded earlier this year to infrastructure and engineering companies AECOM and Atkins. The £39m Design Framework will see the companies provide design, supervision and project management services.