Highways England has issued guidance to its staff and supply chain as it plans to keep operating the strategic road network as close as possible to 'business as usual' throughout the coronavirus threat.
In an email sent to staff and industry, the government-owned company said: 'At Highways England our work is an integral part and contribution to the wider UK response – for example supporting our colleagues in the NHS by keeping our network running to allow the timely delivery of medical supplies, equipment and medicines as well as supporting the food distribution industry to ensure vital supplies reach supermarkets.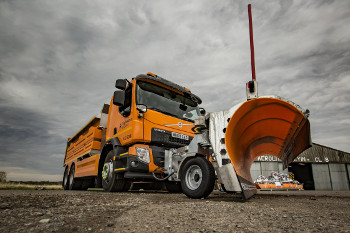 'We have to operate the strategic road network 24/7 and it is important that site, project and safety critical work continues. Unfortunately, this means that working from home is not an option for many of our colleagues or for those directly involved in supporting them.'
The strategic road network operator said it is working to the following guiding principles:
Safely maintain our critical services at all times and minimise impact on staff, customers and our supply chain.
Monitor the developing situation so that we have a clear understanding of how the situation is developing and anticipate likely requirements / actions to mitigate its effects.
Use our crisis management arrangements for coordination and communication measures to manage the cross-company response as safely as possible.
Follow government and PHE advice on how to mitigate the effects of the outbreak and be prepared to implement new advice.
An email to suppliers said that Highways England wanted to 'increase the levels of co-operation and integration so that we can fully respond to future challenges'.
It advised: 'Please also pay particular attention to your Tier 2 and 3 suppliers that are also supporting the Strategic Road Network as they are equally important to providing the required support to the country.'
It also asked to be kept 'fully informed of any business challenges that you believe could occur, or are experiencing, so that we can ensure a coordinated Highways England and supply chain response'.
Should you need to do this, please use the following e-mail address: Corona.Information@highwaysengland.co.uk - and please also continue to work with your normal points of contact within Highways England on a daily basis.
Advice to staff
Highways England is:
'Advising colleagues to self-isolate for 14 days if someone living with you develop a fever or a persistent cough. We need to ask you to ensure that if you or anyone in your household has one of these two symptoms, to stay at home for 14 days and follow Public Health England advice. It also government advice to self-isolate for seven days if you have these symptoms.
'Please notify your manager in the normal way and keep in regular contact. Colleagues should not worry about any impact on pay or absence triggers. You will be paid as normal.'
It added that it is operating 'in a business as usual way but we will continue to watch the situation very closely'.
However, it has said that staff should work from home where possible.
'Working from home is subject to line manager approval and dependent on personal and business objectives,' it said, adding that individual health concerns should be taken into account.
It also advised staff that business meetings will continue but to reduce travel, where possible, 'we will offer alternative approaches, such as conference calls'.
'Receiving external visitors at Highways England locations is only permitted for operationally critical activity, including operational and safety training.
'Colleagues should continue to travel between operational sites for operationally critical business purposes.'