Highways England has unveiled its preferred route for the delayed scheme to upgrade the A358 between the M5 and the A303, despite value for money concerns.
Earlier this month Highways England chief executive Jim O'Sullivan told MPs that he will need to write to the Department for Transport for clearance to take the A358 Taunton to Southfields scheme forward because the scheme has such a low benefit cost ratio (BCR).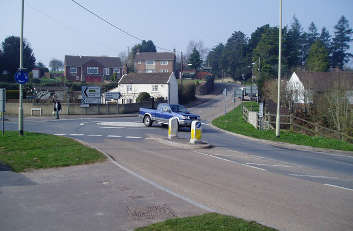 The A358 is currently managed by Somerset County Council and is a mix of single and dual carriageway.
Highways England said the scheme to upgrade the route to a 'high quality dual carriageway' is a modified version of the 'Pink option' presented at consultation in early 2018.
It said that to improve the affordability of the scheme it had used the previously published Pink option, costed at £452m, as a basis to develop a modified option, as this had performed the best across previous assessments.
Project manager David Stock said: 'The A303 /A358 is a vitally important route to Taunton, Somerset and the south west and that is why we are so committed to finding an appropriate solution to upgrading the section between the A303 and M5.'
In a report last month, the National Audit Office pointed out that the £452m cost estimate was 'significantly above Highways England's operational planning budget for this project, meaning it may be required to consider lower cost alternatives which could result in fewer benefits'.
It said: 'Early assessments of the lower cost alternatives indicate that it may only generate 97p in benefits for every £1 spent, which the Department for Transport considers poor value for money.'
On 5 June, Mr O'Sullivan told the Commons Public Accounts Committee: 'The situation on the A358 is that it is going to be a year late because we went back and did a second public consultation on it. We have moved its connection point from a junction further up the M5 to where it was originally intended. It is a difficult road to build.'
He added: 'The BCR for it has been quite low, but as a result of our new contracting arrangements in RIS [Road Investment Strategy] 2, we have just found a way to reduce the cost of that scheme significantly, so it now has a BCR somewhere above 1.
'I will be writing to the director general [for roads, Patricia Hayes] in the next few weeks to explain that and give our proposals for how it should be built.'
The scheme assessment report states that the scheme will cost around £397m under Regional Delivery Partnership arrangements.
Highways England said the scheme will make journeys safer by closing existing road junctions and other private accesses directed onto the A358, where traffic turns across oncoming traffic - replacing them with several slip road type junctions.
It is one of three projects in the current RIS. The other two projects are the A303 Stonehenge and the A303 Sparkford to Ilchester dualling schemes.