The ITS (UK) summit next week will feature speakers from near and far as well as what promises to be a lively debate on whether driverless vehicles should be seen as heroes or villains.
The Summit will look beyond the benefits of Intelligent Transport Systems (ITS) to examine the barriers to implementation. Delegates will discuss why, despite there being many great technology solutions available, they don't reach implementation.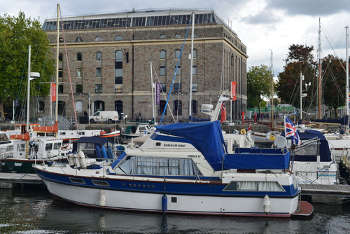 Key speakers include Cllr Mhairi Threlfall, cabinet member for transport and connectivity, at Bristol City Council, and Kirk Steudle, director of the Michigan Department of Transportation.
This CPD-accredited Summit will bring together all the relevant stakeholders involved with planning, managing and delivering change.
The programme includes leading figures at a range of UK transport authorities, including the Department for Transport, Transport for London, Highways England, Transport Scotland, Traffic Wales and Northern Ireland's Department for Infrastructure who will discuss how technology projects are prioritised and funded.
Key presentations from a range ITS experts will include using ITS to improve air quality and making Mobility as a Service (MaaS) happen.
In the afternoon, delegates will debate the motion: 'This House believes that driverless vehicles are the biggest opportunity for a step change in mobility and therefore it is right that resources and investment are channelled towards them.'
Chaired by Andy Graham of White Willow Consulting, the debate,will see the motion support by Giles Perkins, future mobility technical director at WSP, and Tony Pipe, deputy director of the Bristol Robotics Laboratory at the University of West of England.
Opposing the motion will be journalist Christian Wolmar and Steve Gooding, director of the RAC Foundation and regular Highways Magazine contributor. Billed as a relaxed celebration of the industry and featuring the 2018 ITS (UK) Awards, the President's Dinner the night before (26 November) will be hosted by former transport minister and ITS (UK) President Steven Norris.
The conference take place at Bristol Harbour Hotel, Bristol on 27 November and is organised by Transport Network, part of the Hemming Group, publishers of SMART Highways, and Highways magazine.
For more details and to book, click here.