Four councils in Wales have been told to resubmit their active travel plans by 27 August after the Welsh Government rejected their first attempts.
Anglesey, Blaenau Gwent, Merthyr Tydfil and Wrexham have all fallen foul of the Active Travel (Wales) Act 2013, the first legislation in the world to compel local authorities to plan and implement networks of active travel routes, according to the Welsh Government.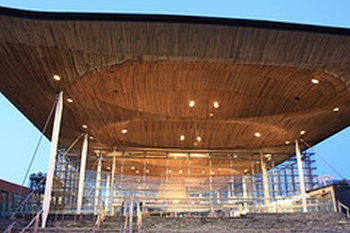 Under the Act, Wales' 22 unitary authorities were required to consult the public and create Integrated Network Maps (INMs) by November 2017. Monmouthshire CC missed the deadline and was given another three months.
Welsh transport secretary Ken Skates, whose constituency is in Wrexham, said the four rejected INMs either did not propose 'meaningful active travel networks', or the councils had not consulted effectively, or both.
David A Bithell, Wrexham's lead member for transport, said the rejection was disappointing because the authority followed due process and worked with Sustrans to create its INM. 'I have raised concerns previously about the Welsh Government processes, and officers have now sought clarification from the Welsh Government.'
Ceredigion, Gwynedd and Torfaen councils had their INMs approved but with recommendations to address 'weaknesses'.
The INMs of 14 authorities were approved outright. Mr Skates said: 'They have shown that their proposals are based on meaningful engagement and form a credible first-stage Integrated Network Map.'