Marlborough Highways has begun work on a £32m five-year highway works contract with the London Borough of Islington.
The contract is valued at around £4.57m a year and began last week (1 July) with the option of a two-year extension.
It includes a variety of civil engineering projects, including safer routes to schools, the creation of new cycleways, and public realm improvements programmes. It also includes works such as carriageway resurfacing and road markings, footway reconditioning schemes, repairs and replacements to highway structures, drainage maintenance, and tree cutting.
Marlborough said that, placing social value at the heart of its commitment, it will engage with communities across Islington, working with local suppliers and prioritising the employment of residents.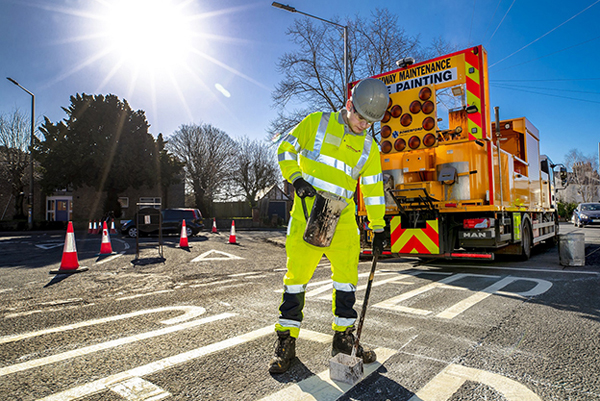 Managing director Matthew Revell said: 'We are thrilled to be working in the London Borough of Islington and look forward to developing a great relationship with Islington Council and with communities throughout the borough.
'Our dedicated team are proud to serve the people of this fantastic part of London, and with our in-depth knowledge, we are committed to creating a better environment for everyone to live, work and travel.'
Rowena Champion, Islington Council's executive member for environment, air quality and transport, said: 'We know that the climate emergency is a critically urgent issue, and that's why we're committed to creating a cleaner, greener, healthier issue through initiatives including people-friendly streets, School Streets, and greening.
'We have already taken great strides in creating a more environmentally-friendly, pleasant borough for local people, and we're looking forward to working with Marlborough Highways to continue this positive progress.'
Marlborough already works in seven other London boroughs, including adjacent Hackney and Haringey.