Local enterprise partnerships (LEPs) should adopt the same basic standards for public sector working – known as the Nolan Principles – as civil servants and local government, a new review has recommended.
Specific arrangements to tackle accusations of conflicts of interests in LEPs are also needed from government as well as a requirement for LEPs to publish a whistleblowing policy and arrangements for confidential reporting of allegations.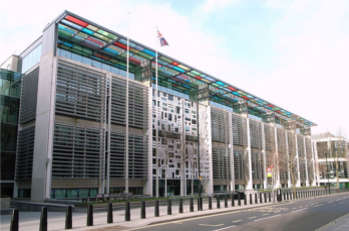 The news comes in the wake of accusations of conflicts of interests and questionable spending from some LEPs. Collectively the 38 LEPs have responsibility for around £12bn of public funding and are the mechanism for channelling the Local Growth Fund used in transport, highways and local infrastructure projects.
In November 2016, the government strengthened the National Assurance Framework for LEPs, which sets out what should be covered in local assurance frameworks, to ensure greater transparency on how public money is spent.
Carried out by Mary Ney, non-executive director on the Department for Communities and Local Government Board, the new review sets out a series of recommendations after finding 'a general recognition that additional clarity on the requirements in the National Assurance Framework would assist in raising standards and consistency of stewardship across the sector'.
Public funding for LEPs is directed via a local authority in the area of the LEP, which is appointed to undertake the accountable body role.
The review called for further clarity on the role of Section 151 local government finance officers in relation to their work with LEPs, which should be produced in consultation with CIPFA.
Ms Ney went on to recommend that 'the current National Assurance Framework requirement for LEPs to have a code of conduct, which all board members and staff sign up to, should explicitly require the Nolan Principles of public life to be adopted as the basis for this code'.
She added that in her shallow dive review they found evidence in one case of 'board members undertaking contracted work/services for the LEP itself', adding this was 'a potential conflict of interest which should be avoided wherever possible'.
It was recommended that the National Assurance Framework sets out specific requirements on the principles each LEP must incorporate into its policy.
These include:


All board members taking personal responsibility for declaring their interests and avoiding perceptions of bias. This should be evidenced by producing and signing of their register of interests and publication on the website.


Use of a bespoke proforma for collection and publication of the information which ensures all categories of interest are systematically considered.


Categories of interest to include employment, directorships, significant shareholdings, land and property, related party transactions, membership of organisations, gifts and hospitality, sponsorships. Interests of household members to also be considered.


Action in response to any declared interests applies to any involvement with the work of the LEP and is to be recorded