Entries have now opened on two competitions supported by a £20m fund to find the UK's most innovative ideas in how to 'revolutionise' roads and driving.
Highways England is looking for ideas to develop digital roads, connected vehicles and infrastructure, design and construction that reduces cost and improves safety, better and more predictable journey times – and to improve air quality.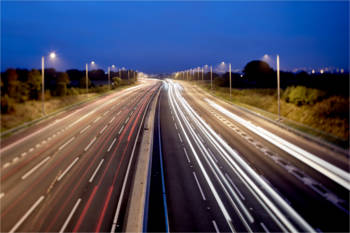 'One competition is for unproven feasibility projects which through a second phase closed competition could be further funded for development. The other competition is for proven projects at development stage,' Highways England said.
Anyone interested in entering the competition is encouraged to join a webinar, hosted by Innovate UK and Highways England on Thursday 14 February. Further details of the funding, and of the webinar are available on the Innovate UK website
Mike Wilson, Highways England's executive eirector for safety, engineering and standards, said: 'This is an exciting opportunity for entrepreneurs, collaborative partnerships, and organisations of any size to help shape the roads of the future.
'We want to explore new and innovative approaches and invest in the best. And we're keen to engage with a wider network than we have traditionally worked with.'
Entries can be submitted from Monday 11 February 2019 to 8 May 2019.