The Scottish Government's long-awaited Transport Bill aims to ban pavement parking and strengthen the powers of the country's roadworks tsar.
Transport Scotland said the newly published Transport (Scotland) Bill will bring forward the most radical measures since devolution to make the country's transportation network 'cleaner, smarter and more accessible than ever before'.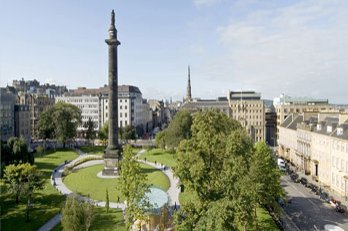 It added that the Bill aims to 'empower local authorities and establish consistent standards in order to tackle current and future challenges'.
The Bill proposes a ban on double parking and parking on pavements and giving local authorities the powers needed to enforce these measures.
It would also strengthen the powers of the Scottish Road Works Commissioner 'in order to better regulate road works'.
Announcing its publication, Scottish transport minister Humza Yousaf acknowledged that the legislation has been some time in the making. He said: 'The Transport Bill reflects a period of significant public consultation and engagement.
'Beyond bus services, this Bill will allow for decriminalised enforcement of Low Emission Zones, double parking and parking on pavements. This will help transform our towns and cities into cleaner, more accessible and more pleasant spaces to travel and enjoy.
'The Bill will also further increase the safety and efficiency of road works to help keep our traffic flowing.'
The RAC's head of roads policy, Nicholas Lyes, said: 'Parking is an emotive issue for many drivers, and there is certainly support for local authorities to clamp down on selfish parking where pavement access is blocked for pedestrians and vulnerable users.
'However there are instances, particularly on narrow residential streets, where motorists believe they are doing the right thing by putting a wheel or two on the kerb so not to impede road access for other vehicles while also making sure they leave adequate space for those using the pavement and particularly wheelchair users.
'All eyes will now be on a set of standards and guidance that the Scottish Government will produce for local authorities which we hope will also be clear for motorists to understand. It's important that common sense prevails over what is and isn't acceptable.'
Other measures in the Bill include:
Providing local authorities and Regional Transport Partnerships (RTPs) with the flexibility to improve bus services through partnership working with operators or, where there is a good case for doing so, local franchising or running services themselves.
Standardising smart ticketing technology to ensure compatibility, and setting in place an advisory body to best support interoperable Scotland-wide smart ticketing.
Allowing RTPs to build up and carry appropriate financial reserves.
Giving Scottish ministers powers to enhance the board structure of Scottish Canals to strengthen its capacity to support economic regeneration.