Local authorities have been urged to set up 'Energy Boards' and appoint an electric vehicle champion in a new guide out today.
The guide, published by the Renewable Energy Association, sets out the taxes and grants available to councils to support the deployment of electric vehicle infrastructure and encourage vehicle take-up.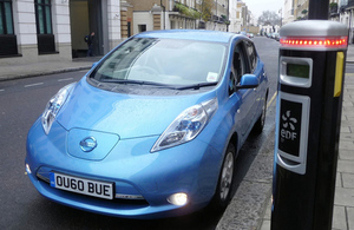 It argues that new Energy Boards could investigate ways of saving money by coordinating electric vehicles roll-out, switching to renewable energy providers for their properties and investing in solar and energy-from-waste projects.
Dr Nina Skorupska, chief executive at the Renewable Energy Association, said: 'It is clear that as costs fall and battery ranges improve, the choice to buy an electric car or van will become more commonplace.
'While the drivers of this historic shift may be global, the impacts will be local and local authorities will be on the front lines. The expectation that a reliable, accessible, and affordable charging infrastructure will be in place is, in the eyes of much of the public, the responsibility of local government.
'We hope that this pragmatic action plan can equip all local authorities, even those with constrained budgets, to tackle the challenges and opportunities of electric vehicles head on. Ultimately, the goal is improved air quality, reduced carbon emissions, and reduced running costs for consumers.'
This story first appeared on localgov.co.uk.