Chief executive of Highways Term Maintenance Association (HTMA) George Lee is stepping down from the role at the end of March to work on his own consultancy business.
Mr Lee took up the post in November 2017 and helped further the organisation's campaigning, research and guidance work with worker safety a common theme at the heart of his efforts.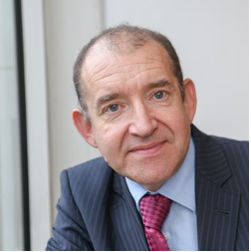 Under his leadership, HTMA launched a national campaign to raise awareness about road worker abuse, providing significant survey research to back-up calls for more protection.
It also pushed forward a collaboration culture under the 'singular voice' motto of Mr Lee, and released guidance on helping manage fatigue (more details in the forthcoming Jan-Feb issue of Highways magazine)
Mr Lee's consultancy Blue Symmetry Consulting is described as providing 'expertise in stakeholder relationship management and sector representation' and advice on market conditions and opportunities.
Mr Lee said: 'I have really valued the time I have had at HTMA, which is an excellent organisation. I look forward to working with them and the highways sector in the future.'
HTMA represents providers who currently look after 80% of the highway network.
It underwent a restructure before Mr Lee was appointed to what was a more public facing role of chief executive.