Leeds City Council has put forward plans to cut air pollution through a charging Clean Air Zone (CAZ) that excludes private cars.
The council has argued that including cars would have 'clear and unavoidable equality impacts' on areas of social deprivation.
Its CAZ plans would be class B, meaning that buses, HGVs, taxis and private hire vehicles that fail to meet the latest emissions standards charged to enter a large area of the city.
Final proposals 'will need to allow the city to comply with national air quality levels in the shortest possible timescale whilst considering the overall impact on Leeds—including financial impacts, inequality and the displacement of emissions to other areas,' the council said.
An equality impact assessment found that a class D CAZ - which would also include light goods vehicles and cars - covering the same area 'would impact upon over 59% of Leeds' population, including the majority of households who are classed as being in areas of social deprivation creating clear and unavoidable equality impacts'.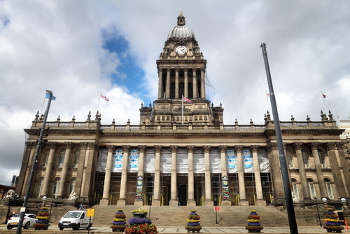 Last month Transport Network reported that a research fellow at the city's university who looked into low emissions zones from a social perspective found there could be access issues for vulnerable members of society.
Cllr Lucinda Yeadon, Leeds City Council executive board member with responsibility for sustainability and the environment said: 'Reducing air pollution in Leeds is vitally important for the health of our city and something that we have to tackle now.
'The comments we receive as part of this consultation will help us provide a rounded proposal to submit to government later this year and ensure we are asking for support in the right areas, making sure we have the right funding to deliver the best possible proposal for Leeds.'
The council said the move comes 'after the Government instructed the council to outline plans to tackle air pollution in the city after identifying Leeds as being likely to fail legal air quality levels by 2020'.
Leeds was one of five cities that were to be mandated to bring in a charging CAZ under the Government's previous national air quality plan.
Ministers have now issued ministerial directions to the five councils requiring them to produce a 'full business case'.
This is described as 'a document that sets out detailed proposals for a scheme which has been identified through a feasibility study as the authority's preferred measure to deliver compliance with the legal limit value for nitrogen dioxide in the shortest possible time'.
The key areas that the council is consulting on are;
Introducing a CAZ covering roads within the outer ring road that would charge buses, HGVs, taxis and private hire vehicles which fail to meet the latest (Euro 6) emissions standards for vehicles.
Raising the emissions standard of taxi and private hire vehicles to ultra-low-emission vehicles and seeking funding to assist local drivers with the cost of replacing vehicles.
A number of other clean air proposals that would work alongside the CAZ to help the city achieve compliance with legal air quality levels in the shortest possible timescale. These include exploring support packages to work with businesses and residents to increase the adoption of ultra-low emission vehicles, raising awareness of air pollution and actions that individuals can take, and working alongside the transport strategy to encourage people to shift their choice of transport.
The proposed CAZ would cover all roads within the outer ring road with the M1 and M62 as the south-eastern boundary but would not include vehicles that divert around the outer ring road, motorways, or vehicles that cross the city using the M621.
The four categories of CAZ set out in the Government's Clean Air Zone Framework are:
Class A - Buses, coaches, taxis and private hire vehicles (PHVs)
Class B - Buses, coaches, taxis, PHVs and heavy goods vehicles (HGVs)
Class C - Buses, coaches, taxis, PHVs, HGVs and light goods vehicles (LGVs)
Class D - Buses, coaches, taxis, PHVs, HGVs LGVs and cars
A consultation on the plans is open until March 2 and can be found at: www.leeds.gov.uk/airqualityconsultation.